The selected editor codemirror is not enabled. Defaulting back to codemirror.
7 minutes reading time
(1493 words)
Brainsport Times Dec. 21, 2016
Merry Christmas to you all, and Happy Holidays! As Christmas Day nears and many of you are still hustling around tracking down those last minute gifts, be sure to keep Brainsport in mind. Our staff is full of fantastic ideas for the runner, walker, swimmer, hiker and triathlete in your life. And, of course we are also home to a wide selection of fantastic casual footwear, from warm boots to work shoes, and a whole lot more.

In this week's Q&A we're speaking with James Funk, co-director of the Brainsport Brainfreeze, about the race coming up in March. James also has a solid Christmas gift idea near the end of the interview, so stay tuned all the way through - it involve signing someone up for the race!

Q&A with James Funk
Tara: This is the ninth year for the Brainsport Brainfreeze, so clearly it's a successful event. What do you think it is about running in totally frigid temperatures that draws so many people to this race year after year?
James: The Brainfreeze was originally conceived of as a fundraiser for the U of S Cross Country Team. I think the support for the U of S here in Saskatoon, and choosing to hold the race at a time in the year when there is not much on the race schedule, are two reasons for the success of this event. As the Brainsport Running Streak indicates, there are quite a number of people who run outside all year long. While the name implies frigid temperatures, we have also often had temperatures above freezing and people running in shorts!
Tara:
Over the years, how has the money raised by the Brainfreeze helped the Huskies Cross Country Team? Are there any standout ways the money has been spent? Or has it been more of a mainstay annual infusion of funds necessary for the team?
James:
The money raised goes towards a few items; team clothing - for example jackets, as well as subsidizing the cost of competing in different meets during the season. This is the main fundraiser for the team and it allows students from every economic background the chance to compete at collegiate-level sport.
Taking to the streets at last year's Brainsport Brainfreeze. Photo Louis Christ

Tara: This year a 5k race is being added to the lineup of distances, which was previously a 10k and half marathon. What is the reasoning behind offering a 5k?
James:
We had a number of people who requested that we add a 5k event. Since not everyone has the time or interest in running longer distances in the winter, we thought we would give it a try in order to make it a bit more accessible to a wider audience.
Tara: What do you have to say to those who are new to the province and to running in the cold, that could encourage them to sign up for the Brainfreeze?

James: When I first began training outside there were some definite must-haves for making the experience more comfortable, like windproof underwear, Gore-Tex shoes, a neck-tube and a toque, but I was amazed at how little I needed to stay warm. Because footing is sometimes tricky and because you are wearing more restrictive clothing, it is important to slow down and not expect that you will run as fast as in summer. I kept a bit of a journal in which I recorded the temperature, wind (light/heavy), what I wore, and whether it was the right thing to wear. It didn't take long and I was ready for pretty much every condition, since the weather changes quickly in Saskatchewan! And if further enticement is need, we also have some great treats lined up for after the race and are working at collecting a bunch of draw prizes to go along with the t-shirts and finisher medals.
Tara: Is there anything else you would like add?

James: We had more than 260 people participate last year and we already have more than 150 registered for this year's event. We can only guarantee t-shirts for the first 300, so register soon! Another new idea we are trying this year is the option to buy a gift registration, in which you can pay for someone else's race fees as a Christmas present. See the registration page on the Brainsport website, or send me an email at This email address is being protected from spambots. You need JavaScript enabled to view it. if you have specific questions.


UPCOMING EVENTS

Brainsport Brainfreeze



The 9th Annual Brainfreeze, in support of the U of S Cross Country Team, is set for Sunday March 5, 2017! This year there will be the addition of a 5K race, along with the 10K and half-marathon distances. Start time is 10 a.m. in front of Brainsport (also the finish). Register by going to www.brainsport.ca.

Breath Move Be - Yoga for Runners

Breath Move Be is back with more yoga for runners in the new year. Join in this runner specific yoga class starting January 10 through February 28. Classes will be held at Namaskar Yoga Studio on Tuesday nights from 6:05 to 7:05. For more information and to register email Leanne at This email address is being protected from spambots. You need JavaScript enabled to view it. or text 306-251-2964.


Athletics Canada Road Running Survey

Athletics Canada is asking runners to take a moment to fill out the 2016 Athletics Canada Road Running Survey. These questions allow Athletics Canada to learn more about Canadian runners and provide a better experience in 2017. As a thank you, you can receive a coupon for 15% off at http://shop.athletics.cathat is good until December 31, 2016. Click the following link to get started: http://www.surveygizmo.com/s3/3028417/c3ba78016764.


Triathlon Training

Transition Sport and Fitness is offering Distance Group, or Personalized Coaching for anyone wanting to take their swim, bike, or run training to the next level.

Visit www.transitionsportandfitness.cafor more info on all programs.


Start2Finish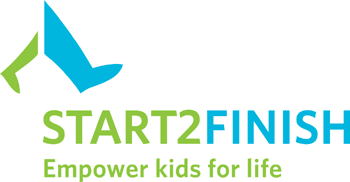 Every week, at one of Saskatoon's community schools, volunteers and children come together for a running and reading program called Start2Finish. The program aims to break the cycle of poverty by providing ongoing educational support to Saskatoon's at-risk children. You run, read, and share a word of the day with the group of kids. Start2Finish not only allows you the opportunity to give back to the community, and gain a rewarding experience, but also allows you to help children grow in a positive way. If you are interested in giving a couple hours of your time email http://This email address is being protected from spambots. You need JavaScript enabled to view it. or http://This email address is being protected from spambots. You need JavaScript enabled to view it.. For more information on the program go to www.start2finishonline.org.


Product of the Week

Garmin Forerunner 25

It may be Garmin's most basic running watch, but the Forerunner 25 is a total winner! Whether a beginner runner or advanced, this GPS running watch gets the job done. It was my watch of choice this year, as I prefer to keep things simple - only wanting to know the distance I'm running, the pace I'm running at, and be given the option of setting laps. The Forerunner 25 does all of this, and more, very well. It's very smooth - keeping up with pace changes and remaining accurate throughout entire workouts.



With a very soft, yet durable wristband and feather-like weight, the Forerunner 25 is unnoticeable on my wrist. It's also available in a small size for those of us with petite wrists (few GPS watches have this option). The Forerunner 25 is sure to please the runner on your Christmas list! Brainsport has plenty in stock, and knowledgeable staff ready to talk you through more details of what this watch has to offer. $220, $260 (with HR monitor strap)

---

Thanks for reading the Times this week . . gotta run . . .Tara
Related Posts
Comments
No comments made yet. Be the first to submit a comment