YourSaskatoon Blogs
YourSaskatoon provides you a place to voice issues dear to you on our site. If you have a blog idea for the local audience message us. Share your idea we may provide you the vehicle to reach your audience. We must respectfully reserve the right to not accept all ideas submitted.
9 minutes reading time
(1755 words)
Brainsport Times Sept 14, 2016
September is a great month to be a runner in the Bridge City. The weather is cooling down, and fall routines are starting to take hold. There are also plenty of running events this month. On that note, congratulations to everyone who participated in the Queen City Marathon last weekend!

As we look ahead, to the very near future, the 36th Annual Terry Fox Run is just days away. In this week's Q&A we speak with Ali Lackie, a volunteer and organizing committee co-chair of the Saskatoon Terry Fox Run.

Q&A with Ali Lackie
Tara: Heading into its 36th year, what do you think is the key to the longevity and success of the Terry Fox Run?

Ali: I think one huge factor is the consistency and integrity of the Terry Fox Foundation. The people involved in managing it (including the Fox Family) have really kept the spirit and values intact over all these years by maximizing the amount of money that goes to research, and by maintaining the independence of the organization. Another key aspect is Terry himself, it is a way for Canadians to honour the legacy of one of our most universally admired citizens. I think there is a sense of nostalgia, as well. Even though I was not actually born during Terry's Marathon of Hope in 1980, I have childhood memories of attending the run every year! I am sure that feeling is even stronger for those who were alive during the Marathon of Hope.

Tara: For many Canadians, such as yourself, the Terry Fox Run has been around longer than they've been alive. It's such a longstanding, consistent event that it seems it's almost taken for granted at times. What do have to say to those who could use a little nudge in the direction of understanding the significance of this run?

Ali: That is a really good point, especially when there are so many runs for causes on any given weekend. Short answer, I would encourage people to watch the Heritage Minutethat was produced about Terry Fox last year. Instant inspiration, and it really makes me feel like the least we can do is keep the run and fundraising for research going. A little more in depth, I would encourage people to check out the Terry Fox Foundation site, and read about some of the important research they are funding, and how you can feel good that they do everything they can to keep overhead costs down.


The start of last year's Terry Fox Run in Saskatoon.

Tara: The Terry Fox Run is very inclusive, welcoming people of all ages to run, walk, rollerblade, push a stroller, be in a stroller, and more. What are the reasons for opening it up to so many people?

Ali: Terry Fox wanted his legacy to include all Canadians giving what they could, an example of what many small gifts could do over time. We want to reflect this by making everyone feel welcome and encouraged to get out and challenge themselves on run day, whether they are an elite runner running the 1 k or someone just starting out with walking, or walking with their family. This is also part of the reason why there is not a minimum donation/specified registration fee. Everyone is encouraged to fundraise/donate what they can!

Tara: Do you have any advice for those fundraising?

Ali: You can sign up online and make use of the online fundraising to share with your family and friends on social media or by email. I think it's really meaningful and important for participants to take a moment to think about the ways they relate to the Terry Fox Run and the cause personally and what it means to them, and include a few lines of writing summarizing this on their fundraising page.

Tara: Is there anything else you would like to add?
Ali: One other important part of the Terry Fox Run is Terry's Team. Terry's Team members are individuals who have dealt with, or are currently dealing, with cancer. They are a special and inspiring part of Terry's legacy at the run. Terry's Team members get a special red t-shirt to wear at the run identifying them as a member. They can also get more involved with the run or the foundation, but are under no obligation to do so. If readers or anyone they know are interested, there is more information available here: http://www.terryfox.org/Survivors/.


UPCOMING EVENTS

36th Annual Terry Fox Run for Cancer Research

The 36th Annual Terry Fox Run is being held on Sept. 18 at Kiwanis Memorial Park (Vimy Bandshell). Distances are a 5k, 10k or anything in between - out and back along the Meewasin Trail.

Walkers, runners, wheelchairs, rollerblades are all welcome! Strollers are encouraged. There is not a set registration fee/minimum donation. Participants are encouraged to sign up online in advance, and fundraise/collect pledges if interested.

Registration is at 11 a.m. followed by the opening ceremony and start of the run at noon. For more information, or to pre-register online go tohttp://www.terryfox.org/Run/.

Brainsport Running Academy

Brainsport Running Academy fall sessions begin soon in preparation for the annual Gingerbread Run on November 20!

Check out the great line-up of programs for varying levels of runners, from those just getting started, to others looking to up their running game. Qualified coaches will guide you through a running program developed just for the Brainsport Running Academy. You'll also hear from expert speakers on important topics like nutrition, injury prevention and massage.

Learn to Run with Tarrant Crosschild - Welcome fitness into your life! This 8 week program will take you from 30 minutes of walking to 30 minutes of running in a fun, safe and inclusive environment. $90 Monday nights at 6 o'clock, starting on September 26.

10k with Pat Somerville - Run your best 10k ever with the help of this challenging and rewarding 9 week course. $120 Tuesday nights at 6 o'clock, starting on September 20.

Learn to Run with Jen Kripki - Beginners welcome! Take your first steps towards a lifetime of running during this 8 week course. The program will help you progress from 30 minutes of walking to 30 minutes of running. $90 Wednesday nights at 6 o'clock, starting on September 28.

For more information and register go to http://www.brainsport.ca/running-academy.html.

Brainsport school cross-country workshop

Calling all elementary and high school cross country coaches!

Come and learn about age appropriate, fun training ideas for your school team. Beginner and veteran coaches welcome.

Saturday, Sept. 17, 10 a.m. to 12 p.m.
Hosted by John Fitzgerald and Jason Warick

John Fitzgerald of Rosthern has coached at every level, from the Prince Albert Grand Council teams to the Olympics. Former national team marathon runner Jason Warick has been coached by John for 25 years and is now a coach himself.
The workshop will take place partly in Brainsport and partly in a nearby park, so wear your running shoes if you'd like to try some of the drills.
The workshop is free of charge, but pre-registration is required by emailing This email address is being protected from spambots. You need JavaScript enabled to view it..

Registration deadline is Thursday, Sept. 15 or when spaces fill.

Running Tour of King George Neighbourhood
The SRRA is hosting a free running tour of the King George Neighborhood on Nov. 5. Starting time is 10 a.m. Participants are asked to arrive by 9:45 at Wolf Willow Co-Housing at 530 Avenue J South at 17th Street. Subjects of the tour will include: King George School, Gordie Howe, Don Freed and Conversion of Rails to Trails - plus more.

SRRA Annual General Meeting
The Saskatoon Road Runners Association's annual general meeting is being held on Nov. 5 at 11 a.m. This year's meeting will be held at Wolf Willow Co-Housing at 530 Avenue J South at 17th Street. Complimentary lunch will be served at noon.

Learn To Pole Walk

Suitable for all ages and fitness levels, Nordic walking is a great way to build core and upper body strength all year long. Classes are being offered this year at the Saskatoon Field House on Sunday Oct. 16, 23, 30 from 1 p.m. – 2 p.m. Cost: $15. Course Code: 45135
To register click here and use the above code. Or call the Saskatoon Field House at 306-975-3354.

Yoga for Triathletes

ZONE Sports Physiotherapy bringing back another yoga class for triathletes this fall featuring RYT 200 yoga teacher and triathlete, Josh Safronetz. Fall and early winter is a great time to work on freeing up movement and increasing range of motion to all you to swim, bike and run with greater efficiency.
This years class will take place on Thursday nights starting on Sept. 8 and run for 12 sessions until Dec. 22.

Classes will run from 6:15 p.m. to 7:30 p.m. at ZONE Sports Physiotherapy. Cost for the 12 sessions is $240. Each participant must bring their own yoga mat, block and strap. If you're interested please contact Brad at This email address is being protected from spambots. You need JavaScript enabled to view it. for more information and to secure a spot.

TRX Strength for Runners & Triathletes

Gain strength and alignment in the off-season with a focus on swim, bike and run movement patterns. Sessions will also include recovery techniques for injury prevention. Coached by Carly Priebe, certified triathlon and running coach with experience coaching at international level. Classes are Thursdays from 7:15 a.m. to 8 a.m. for six weeks through September and October.

Go to www.transitionsportandfitness.ca for more information.

Ninth Annual KinSpin Run, Walk & Roll!

The U of S College of Kinesiology is hosting its 9th Annual Kinspin 1k and 5k event on Saturday, Sept. 17 at 10 a.m. at the U of S Bowl. Proceeds from the event are directed to special needs programming within the College of Kinesiology.

For more information and to register go to https://donate.usask.ca/online/kinspin.php.

Miles for Smiles

The Student Medical Society of Saskatchewan is hosting its 13th annual fundraising event on Sept. 10 - Miles for Smiles! Come out and run/walk 2.5k, or run a 5k or 10k (chip timing is available). All funds raised will go to the Children's Hospital Foundation of Saskatchewan.

For more information go to: http://miles4smiles.usask.ca/.

Beaver Flat 50 - Ultra Trail Marathon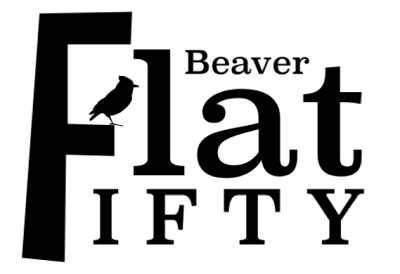 Saskatchewan's first ultra trail marathon will get underway on Sept. 17 at Saskatchewan Landing Provincial Park. With more than 2500 metres of vertical gain across 50 kilometres, there's nothing really flat about this race! The Beaver Flat 50 is a tough get-your-feet-wet, wreck-your-shins, and roll-your-ankle kind of run. For more information click here.

SRRA Trail Race Series

Third and final race of the 2016 Trail Race Series will be held at Blackstrap on September 18 at 9 a.m. Race distance options are 5k, 10k and 15k. For more information on all the races visit: https://srratrailraces.wordpress.com/.

Product of the Week
New Balance Fresh Foam Gobi
If you're looking for comfort and versatility come check out the Fresh Foam Gobi! This unique shoe will keep you running smoothly over both trails and roads. It's Fresh Foam midsole provides superb cushioning, while the AT Tread outsole provides solid footing.
---

Thanks for reading the Times this week . . gotta run . . .Tara
Stay Informed
When you subscribe to the blog, we will send you an e-mail when there are new updates on the site so you wouldn't miss them.
Comments
No comments made yet. Be the first to submit a comment