YourSaskatoon Blogs
YourSaskatoon provides you a place to voice issues dear to you on our site. If you have a blog idea for the local audience message us. Share your idea we may provide you the vehicle to reach your audience. We must respectfully reserve the right to not accept all ideas submitted.
6 minutes reading time
(1168 words)
Brainsport Times Sept 21, 2016
Here we are, the last day of summer! As the leafs start to turn and the ground begins to frost we will be welcoming the fall. One of the highlighted events for many local runners during this season is The Gingerbread Run. This week we announced registration for this popular event opens on October 1 (see Upcoming Events for more information).

Before we get to this week's Q&A, congratulations to Brainsport's Harvey Mathies, and his wife Karon, for their outstanding performances at the Lost Soul Ultramarathon in Lethbridge last weekend (Sept. 9-10). Karon completed the 100 mile race, placing 5th in her age group; while Harvey ran a personal best in the 100 kilometre race.

Now, onto our Q&A. This week we're speaking with, chiropractor, Kayla Lucas to learn more about her upcoming open-house being held at Brainsport this Saturday (Sept. 24) at 10 a.m.

Q&A with Kayla Lucas
Tara: Your focus, as a chiropractor, is primarily on the treatment of children. Would you mind telling us more about this area of practice?
Kayla: Many parents are beginning to introduce chiropractic care into their children's lives from birth to young adulthood. As a chiropractor who specializes in pediatric care I focus my attention on the brain and nervous system. Pediatric chiropractors believe that by keeping the spine in alignment as a child grows, a high level of preventative care and wellness is achieved. Chiropractic care during childhood maintains a child's structural health, which, promotes better overall health and wellness. It is absolutely essential for parents to get their babies checked after birth as well as they go through their developmental milestones to ensure optimal development.

Tara: What are some of the more detailed benefits of chiropractic care for children?
Kayla: As kids are growing we have a powerful window of opportunity to have a heightened impact on their health potential. Three main areas are:
Helps bones, muscles, and joints grow strong. Ensuring proper muscle tone and movement within the joints facilitates proper communication between the body and the brain.

Boosts the immune system. Kids under regular chiropractic care have less colds, ear infections, asthma, and allergies.

Improves learning and behavior. Chiropractic care, especially in conjunction with nutrition and neurosensory integration, can help children struggling with learning and behavioral issues. Children with ADHD and Autism Spectrum Disorders often benefit from chiropractic care and it supports optimal function of the sensory-motor system.
Kayla working on one of her little patients.

Tara: What will you be discussing, and/or demonstrating at the open house?
Kayla: I will be discussing different aspects of chiropractic and how it's beneficial for all ages. I will be there to answer any and all questions as well as giving parents health tips for their children. This includes posture tips, how to carry heavy backpacks, healthy snack ideas and more. The open house is intended to raise awareness of overall health and wellness.

Tara: What are you hoping people will learn at the event?
Kayla: I want people to learn that chiropractic isn't as scary or mysterious as people think. Also I would like parents to know that taking your child to a chiropractor is one of the most beneficial things you can do for your child's spine and overall health.
I'm often asked, "Is chiropractic safe for kids and babies?" The answer in short is yes! There have been several large-scale research studies verifying the safety and effectiveness of chiropractic care for kids. The amount of force used to adjust an infant is comparable to the amount of force you use to test a ripe tomato at the grocery store. Those of you with kids know that they are certainly able to withstand a lot more pressure than that! Chiropractors have been helping kids lead healthier lives for more than 100 years. I have also taken extended training on pediatric chiropractic and still continue to educate myself in the care of babies and children.

Tara: Is there anything else you would like to add?
Kayla: Just that I'm passionate about what I do and to me there is no greater gift than helping unlock their human potential in a drug-free, holistic way.

UPCOMING EVENTS

Brainsport Running Academy



Brainsport Running Academy fall sessions begin soon in preparation for the annual Gingerbread Run on Nov. 20!

Check out the great line-up of programs for varying levels of runners, from those just getting started, to others looking to up their running game. Qualified coaches will guide you through a running program developed just for the Brainsport Running Academy. You'll also hear from expert speakers on important topics like nutrition, injury prevention and massage.

Learn to Run with Tarrant Crosschild - Welcome fitness into your life! This 8 week program will take you from 30 minutes of walking to 30 minutes of running in a fun, safe and inclusive environment. $90 Monday nights at 6 o'clock, starting on September 26.

10k with Pat Somerville - Run your best 10k ever with the help of this challenging and rewarding 9 week course. $120 Tuesday nights at 6 o'clock, starting on September 20.

Learn to Run with Jen Kripki - Beginners welcome! Take your first steps towards a lifetime of running during this 8 week course. The program will help you progress from 30 minutes of walking to 30 minutes of running. $90 Wednesday nights at 6 o'clock, starting on September 28.

For more information and register go to http://www.brainsport.ca/running-academy.html.

The Gingerbread Run




Registration opens for the 2016 Gingerbread Run opens mid-morning on Oct. 1. Go to the Brainsport webpage and follow the prompts to register. Race day is Nov. 20 - save the date and get ready to catch that Gingerbread Man!


Running Tour of King George Neighbourhood
The SRRA is hosting a free running tour of the King George Neighborhood on Nov. 5. Starting time is 10 a.m. Participants are asked to arrive by 9:45 at Wolf Willow Co-Housing at 530 Avenue J South at 17th Street. Subjects of the tour will include: King George School, Gordie Howe, Don Freed and Conversion of Rails to Trails - plus more.


SRRA Annual General Meeting
The Saskatoon Road Runners Association's annual general meeting is being held on Nov. 5 at 11 a.m. This year's meeting will be held at Wolf Willow Co-Housing at 530 Avenue J South at 17th Street. Complimentary lunch will be served at noon.

TRX Strength for Runners & Triathletes

Gain strength and alignment in the off-season with a focus on swim, bike and run movement patterns. Sessions will also include recovery techniques for injury prevention. Coached by Carly Priebe, certified triathlon and running coach with experience coaching at international level. Classes are Thursdays from 7:15 a.m. to 8 a.m. for six weeks through September and October.

Go to www.transitionsportandfitness.ca for more information.

Product of the Week
GU Energy Stroopwafel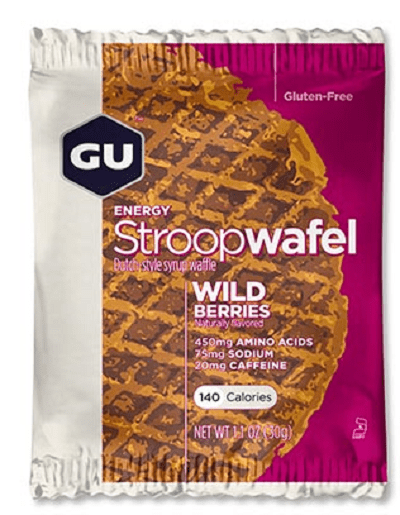 Looking for a quick early-morning fix before heading out the door? Look no further than the latest from GU Energy Labs - the Energy Stroopwafel! Packed with complex carbohydrates, BCAAs, electrolytes, and caffeine, this tasty treat works like a GU Gel, but tastes like breakfast! Check out this video to learn more:
https://vimeo.com/175456137
.
---

Thanks for reading the Times this week . . gotta run . . .Tara


Stay Informed
When you subscribe to the blog, we will send you an e-mail when there are new updates on the site so you wouldn't miss them.
Comments
No comments made yet. Be the first to submit a comment