YourSaskatoon Blogs
YourSaskatoon provides you a place to voice issues dear to you on our site. If you have a blog idea for the local audience message us. Share your idea we may provide you the vehicle to reach your audience. We must respectfully reserve the right to not accept all ideas submitted.
7 minutes reading time
(1398 words)
Brainsport Times Nov. 2, 2016
Welcome to November everyone! Hopefully the forecast holds and the start to this month offers a little warmth. As we get deeper into the fall and winter seasons warm gear is going to become critical to keeping you out there and enjoying yourself on a run, walk, bike, jog, hike - whatever takes you outdoors!

In this week's Q&A we're speaking with Craft Sportswear representative, Mike Cavaliere. He's going to fill us in on this fabulous brand that's new to Brainsport this season.

Q&A with Mike Cavaliere
Tara: Craft Sportswear is making its debut at Brainsport this year, which means it's the first time a lot of customers will be seeing Craft's line of clothing. For those not familiar with the company, would you mind giving us the rundown?

Mike: Craft is a clothing company based in Sweden and has been in operation since 1977, making it a brand that has its roots in winter activities. Craft only makes clothes and their goal is to boost the sporting experience with function, innovation and design. Craft designs, and makes clothing, for every user. From high intensity athletes, to people who can do either and people who enjoy getting out for more lower intensity exercise.
Personally, I've been using Craft for about 20 years and not only do the products last, the products perform as claimed. The moisture transfer and quick dry are a couple of features I really enjoy. Once you use a Craft product you will become a believer. I know I'm in sales, but I sincerely love Craft Sportswear because I'm active and it does enhance my experience in the outdoors.
Tara: Winter can be a rough time of year for outdoor enthusiasts in Saskatoon, what are some of the products you think customers will be excited about in terms of keeping them warm and dry?

Mike: High intensity users will benefit from products like Active Extreme 2.0, and Vent Air products, which are lighter products and move moisture quickly. A product like Active Extreme 2.0 is unique because it has cooling qualities, and warming qualities. Our Active Comfort line is a bit more of a relaxed fit and comes in some tasteful styles and two different neck options. If you're out for a run and stop by your local coffee shop you won't feel awkward as it has an athletic leisure look. Our Warm Wool line places a higher value on warmth. Craft layers the product so next to the skin is a polyamide which helps move moisture, and wool on the outside to provide warmth.

Jackets and pants are all designed well and follow a similar theme. Craft prides itself on working with some of the best athletes in the world. One of the benefits for people like me, a weekend warrior, is the we benefit from their feedback. The products perform and move very well when we are active, and there are always thoughtful little touches that the great staff at Brainsport can show you, like locking zippers to name one.


Craft Voyage Jacket (women's) is designed with a warm softshell fabric with a brushed inside for an extra comfortable feeling.

Tara: What excites you most about the having the Craft brand available at Brainsport?

Mike: Brainsport is a very, very nice store with excellent staff. Finding staff that can match the products to the customer's use is key and I believe Brainsport has this dialled - they know their clients. Being in Saskatoon is the perfect match for the Craft brand, with its unpredictable weather and people who love to recreate - it's a perfect match.

Tara: Is there anything else you would like to add?

Mike: Give Craft Sportswear a try! Take the time to speak with the staff about your exercise routine and pair your activities with your sportswear. This will enhance your outdoor pursuits and bring a smile to your face.

UPCOMING EVENTS

Charity Challenge - Hike Machu Picchu, Peru

Hike to Machu Picchu, Peru May 13 to 20, 2017! This is an opportunity for a great adventure, while also funding life-saving research to beat blood cancers through the Leukemia & Lymphoma Society of Canada. Join challenge leader, Mavis Derksen at the Brainsport Run Club Wednesday's at 6 p.m. where she'll be leading a weekly walk in preparation for the hike! For more information go to:https://www.charitychallenge.ca/expedition2.html?id=1885&cid=3106.
Start2Finish


Every week, at one of Saskatoon's community schools, volunteers and children come together for a running and reading program called Start2Finish. The program aims to break the cycle of poverty by providing ongoing educational support to Saskatoon's at-risk children. You run, read, and share a word of the day with the group of kids. Start2Finish not only allows you the opportunity to give back to the community, and gain a rewarding experience, but also allows you to help children grow in a positive way. If you are interested in giving a couple hours of your time to read and run with these children please email: http://This email address is being protected from spambots. You need JavaScript enabled to view it. or http://This email address is being protected from spambots. You need JavaScript enabled to view it.. For more information go tohttp://www.start2finishonline.org.


Triathlon Training

Transition Sport & Fitness Fall Triathlon Program starts Nov. 1. Whether you're training for your first or fifty-first triathlon, this program is designed to help you achieve your goals. All abilities welcome, including beginners. No bike or fancy equipment required. Register online at https://www.registrationlogic.com/secure/Register.aspx?E=2353.

The Distance Group or Personalized Coaching is also available for anyone wanting to take their swim, bike, or run training to the next level. Visit www.transitionsportandfitness.cafor more info on all programs.

Leopold's Tavern

There's a new place in the Broadway district to grab some well deserved food and drink after those long runs. Leopold's Tavern now open at 616 10th street E. Great food, great beers and good times! Open 7 days a week from 11 a.m. -2 a.m. with full menu util close. Bring something to pin up on the walls - you'll see . . .

Yoga for Runners

BreathMoveBe is offering six more weeks of yoga for runners this season. Classes will be held from 6 p.m. to 7 p.m. from Nov. 8 to Dec. 13 at 615 2nd Ave. N. Saskatoon. For more information contact Leanne Parsons: (306) 251-2964 http://This email address is being protected from spambots. You need JavaScript enabled to view it.. http://www.breathemovebe.ca.

Running Tour of King George Neighbourhood
The SRRA is hosting a free running tour of the King George Neighborhood on Nov. 5. Starting time is 10 a.m. Participants are asked to arrive by 9:45 at Wolf Willow Co-Housing at 530 Avenue J South at 17th Street. Subjects of the tour will include: King George School, Gordie Howe, Don Freed and Conversion of Rails to Trails - plus more.

SRRA Annual General Meeting
The Saskatoon Road Runners Association's annual general meeting is being held on Nov. 5 at 11 a.m. This year's meeting will be held at Wolf Willow Co-Housing at 530 Avenue J South at 17th Street. Complimentary lunch will be served at noon.

Product of the Week

Craft Active Exreme 2.0 Baselayer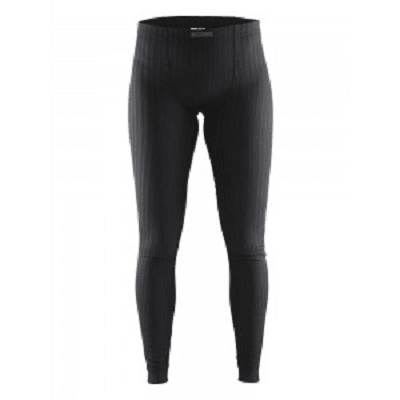 As any outdoor enthusiast knows regulating body temperature is the key to staying comfortable through the colder months - and that starts with the proper baselayer. Craft's Active Extreme baselayers are made of thin, lightweight, elastic fabric that is channel-knitted to provide warmth by trapping in air. Check out this video and see for yourself!
http:// https://www.youtube.com/watch?v=9NUHWAPdfF4
.
---
Thanks for reading the Times this week . . gotta run . . .Tara
Stay Informed
When you subscribe to the blog, we will send you an e-mail when there are new updates on the site so you wouldn't miss them.
Comments
No comments made yet. Be the first to submit a comment