YourSaskatoon Blogs
YourSaskatoon provides you a place to voice issues dear to you on our site. If you have a blog idea for the local audience message us. Share your idea we may provide you the vehicle to reach your audience. We must respectfully reserve the right to not accept all ideas submitted.
7 minutes reading time
(1465 words)
Brainsport Times July 6, 2016
Brainsport's 25th Anniversay celebration is fast approaching; and there's plenty to look forward to on July 13 as the fun gets underway - you're not going to want to miss it!

Bit-by-bit some details have been released about the celebration, including the Brooks Rock Your Run Contest winner announcement, ticket availability, supper location, and catering. In this week's Q&A we get even more details from Brian.

Q&A Brian Michasiw

Tara: The big day is almost here! What are your thoughts as you approach this milestone of 25 years in business?
Brian: It makes me reflect on how far we've come. Looking back to when we started Brainsport it's now clear to me how little we knew about business. At the time my partner Debbie Harksen was 20-years-old and I was 21. We knew how to sell shoes, but that was about it. However, it's amazing what a positive attitude and a bit of hard work can accomplish.

Tara: Tickets are now on sale for the 25th Anniversary supper. Can you reveal any of the program details at this point?
Brian: At 6 p.m. we'll have a special edition of the Brainsport Run Club. It will be a fun run format with distances of 3K, 5K, and 10K. Then at 7:30 p.m. we'll draw for the Brooks trip to run the Las Vegas Rock 'n' Roll Marathon. At 8 p.m. there will be a celebration at the Cosmo Seniors Centre on 12th Street. Touch of Ukraine will be catering with a short program to follow. The program will be hosted by Kirby Wirchenko. Kirby was Brainsport's first employee.
Tara: So, there's going to be some fantastic Ukrainian food. Does this mean you're going to show off your Ukrainian dance moves?
Brian: It depends how much vodka is at the celebration!
Tara: The celebration begins before the supper even gets going, as the Brooks Rock Your Run Contest winner will be announced at Run Club. This is a massive giveaway - are you excited about the announcement?
Brian: Yes, definitely. Brooks really came through with an exciting prize package. When I was discussing our 25th celebration with Justin from Brooks I thought maybe he would offer us a couple of pairs of shoes. Instead we were offered this incredible running-experience package. The trip includes air, hotel and race entry to the Las Vegas Rock 'n' Roll Marathon event in November. Just remember that you need to be present to win. The draw will take place on Wednesday July 13 at Brainsport at 7:30 p.m. All in attendance that evening will get a ballot to enter. There is no cost to enter.


Tara: Are there anymore exciting details you can share with us? Perhaps a little something about the Kenyan coffee poster we're looking at right above.
Brian: Yes, we've resurrected the Brainsport Stickman and he will be on some special 25 year t-shirts and bunny hugs. Also, we're presenting something entirely new for the 25th anniversary. We've sourced a Kenyan coffee! Also, tickets for the celebration dinner and program can be purchased at Brainsport for $25. The shirts and the coffee aren't in yet, but should be here for July 13.

UPCOMING EVENTS

Brainsport 25th Anniversary Celebration



TIckets now on sale at Brainsport ($25 each)! Come celebrate Brainsport's 25th anniversary with a special edition of our Wednesday evening run club at 6 p.m. followed by supper at Cosmopolitan Senior Citizens Centre! Come for the last chance to enter our Rock Your Run contest presented by Brooks for your chance to win a trip to Las Vegas for the Rock n' Roll Marathon.

The draw for the contest will be held that evening on July 13 and you must be in attendance to win. Mark your calendars now so you can join us in the celebrations, we'll even have t-shirts available so you can remember this day with us!

The Ultra Ethnography

Trail runners, here's an interesting opportunity! A graduate researcher out of Calgary, Ian MacNairn, is doing a study exploring the community of ultra-running. Our friend Ian Colvine brought this to our attention. The study has just moved into the online portion and would like your participation. To do so you will be guided through an online interview and questionnaire hosted through Survey Monkey. Ian (MacNairn) is hoping to have as many people as possible from the community participate and complete this online It takes approximately 1 hour to complete.

The link to the interview and questionnaire is: https://www.surveymonkey.com/r/ultraethnographyemail. To learn more about Ian's project you can visit the website at: www.theultraculture.com.

If you are an ultrarunner, a retired ultrarunner, an aspiring ultrarunning, or participate by any other means in ultrarunning, e.g. as volunteer, race director, crew, pacer, fan, documentarian, etc. he would love to have you join!


Masters Sports Festival

Saskatoon's first Multi-sport Co-ed Masters Sports Festival is being held July 15 through 17! Events include a walk/run relay, team golf, soccer, and pickleball. For more information go to: http://masterssportsfestival.ca/


Crown the King Openwater Swim Race

On September 5 a king will be crowned at Trippes Beach on Waskesiu Lake! Registration is through Registration Logics and the Prince Albert Triathlon Club.For more information visit the Crown The King Facebook page or email This email address is being protected from spambots. You need JavaScript enabled to view it..


Beaver Flat 50 - Ultra Trail Marathon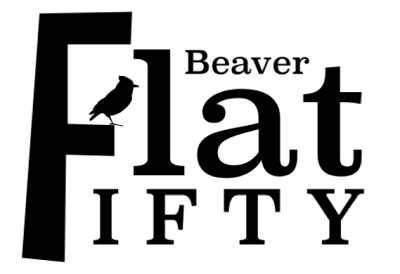 Saskatchewan's first ultra trail marathon will get underway on September 17 at Saskatchewan Landing Provincial Park. With more than 2500 metres of vertical gain across 50 kilometres, there's nothing really flat about this race! The Beaver Flat 50 is a tough get-your-feet-wet, wreck-your-shins, and roll-your-ankle kind of run. For more information click here.

Brainsport Free Stroller Walking Club
Stay-at-home-parents, and caretakers we have a great opportunity for you to come out and meet some new people, enjoy the outdoors, and fit in some exercise. Our free Stroller Walking Club is underway on Tuesday at 10 a.m. (weather permitting). Everyone will meet at Brainsport before heading out!
SRRA Trail Race Series
Race #1 Saskatoon April 28 at 6:30 p.m.
Race #2 Cranberry Flats, July 17 at 9 a.m.
Race # 3 Blackstrap, September 18 at a.m.
For more information on all the races visit
https://srratrailraces.wordpress.com/
.

16th Annual Saskatchewan Credit Unions Queen City Marathon

The 16th Annual Saskatchewan Credit Unions Queen City Marathon takes place the weekend of September 10 & 11 in Regina. This event includes races for people of all paces. Runners and walkers are welcome in the 42.2K, 21.1K, 10K, Team Relay and 5K events. Kids, as young as three-years-old, are encouraged to participate in the Mini Marathon. For more information or to register please visit: http://runqcm.com.

EY River Run Classic
The EY River Run Classic, organized by Saskatoon Road Runners Association, is being held in Saskatoon on Sunday, July 10. The event consists of a 5k, 10k, and half marathon, with the 10k race being the Saskatchewan 10k provincial championship. It is a great route along the South Saskatchewan River. For those of you who will not be entering the race, please consider volunteering (volunteers can contact Nancy Milhousen at
This email address is being protected from spambots. You need JavaScript enabled to view it.
). For more information please check out the website:
https://riverrunclassic.wordpress.com/
.
Rock Your Run Contest
To celebrate the 25th Anniversary of the Brainsport Running Club we are excited to announce the Rock Your Run contest. Brooks shoes is sending one lucky run club member to run the Las Vegas Marathon this fall.
There are several ways to enter: 1) Every time you lead a group at Run Club you get an entry. 2) All new Run Club members will get an entry. 3) Everyone who comes out to our July 13 anniversary Run Club gets and entry. In order to win you must be present for the draw on July 13. The prize is a trip for two to Las Vegas. Air, hotel and race entry included. Hope to see you at Run Club!
PRODUCT OF THE WEEK
Brooks Hyperion
This new addition to Brainsport's Brooks lineup will have you laying down some quick kilometres. With its BioMogo DNA midsole, one-piece woven-material upper and forefoot cushioned with Brooks "propulsion pads" - the Hyperion is being called Brooks' lightest and fastest road-running shoe. It has a 10 mm drop, with the men's version weighing 6.4oz, and the women's weighing 5.4oz. If you're looking for a racing shoe, this is worth coming in and trying on!
---
Thanks for reading the Times this week . . gotta run .
Stay Informed
When you subscribe to the blog, we will send you an e-mail when there are new updates on the site so you wouldn't miss them.
Comments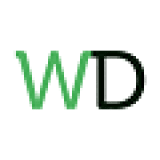 Happy 25 Years and many more Brainsport
Thanks for the service you provide and many more years of success.
Thanks for the service you provide and many more years of success.