The selected editor codemirror is not enabled. Defaulting back to codemirror.
8 minutes reading time
(1676 words)
Brainsport Times Apr. 19, 2017
It's likely safe to say there's not a runner in Saskatoon who doesn't enjoy taking to the trails of Meewasin Valley. It's also likely most runners do their part to keep the trails free of trash, but there is an opportunity to do even more!

Tomorrow (Thursday, April 20) everyone is welcome to meet at Brainsport at 6 p.m. to walk the river and do some cleaning up. The plan is to clean from Victoria Bridge to the start of the woodchip trail. If you're not familiar with that area, not to worry there will be lots of supports around.

In this week's Q&A we're speaking with longtime runner David Buchner to learn more about this annual spring clean up and why it's so important.

Q&A with David Buchner
Tara: One of the great pleasures of living in, or visiting Saskatoon is running the trails of Meewasin Valley. As someone who's been a longtime runner in the city, and who regularly runs with others in the city, would you tell us what the Meewasin Valley means to you as a runner, and to the running community?
David: I see the Meewasin Valley Authority (MVA) as stewards of our river valley. Saskatoon is quite fortunate to have a riverbank with so much access. I am glad that the City, Province, and the University of Saskatchewan had the foresight to keep the developers in check, so the general public can enjoy the river. Saskatoon is a great place to run all year round.
Tara: With a vast trail system such as the one through the Meewasin Valley, it's quite remarkable the way the entire system seems to always be trash-free. How does running in such a beautiful environment inspire and motivate you as a runner?
David: As a runner, I certainly appreciate a clean, pristine place to go that is safe, and for the most part, separated from traffic. Nobody likes to see trash strewn about, and the City does a great job of keeping the trails open, clear of snow, and provides places to dispose of trash. Having said that, it doesn't hurt for groups like Brainsport Run Club, and the SRRA to give a helping hand to clean up.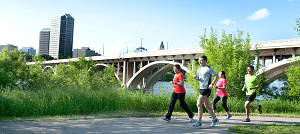 Run club participants running part of the Meewasin Valley Trail.
Tara: Through the winter some trash does collect along the trails, and fortunately there are some wonderful people in the running community, and beyond, who volunteer their time to help clean it up. How important is this volunteer action to runners, walkers, and all active people in the city?
David: With budget constraints everywhere, I think it is increasingly important for groups that enjoy the riverbank to step up and volunteer (even a small amount of time) to maintain our urban running playground. The SRRA has been a tremendous financial supporter of the MVA and the trail system. So you could say that by volunteering for the Saskatchewan Marathon (organized by the SRRA), you are not only helping out the runners but are helping build/maintain our trail system.
Tara: Beyond those living in Saskatoon, visitors get to take advantage of Saskatoon's second-to-none trail system. How important is it to keep it clean for not only the community but for those passing through?
David: I know that out-of-town visitors are immediately drawn to our riverbank. What better way to get to know a city by getting out for a walk, run, or bike. If the trail systems were polluted, we wouldn't be able to see the jewel of the prairies.
Tara: Is there anything else you would like to add?
David: I would like to thank the people who clean up the riverbank on a regular basis. As a runner who runs frequently along the MVA trail system, I see people cleaning up. I think that the people of Saskatoon genuinely care about our riverbank. It doesn't take much effort to walk the few extra steps to dispose of your dog poo or Tim Horton's cup. Let's keep Saskatoon beautiful!

UPCOMING EVENTS
Running for Hope - Running Clinic

Come join coaches Tarrant Cross Child, and Harvey and Karon Mathies at Big River Bible Camp on May 5 - May 7 for a fun and informative running clinic. You'll be situated on lakefront property and surrounded by fantastic running trails. All levels of runners are encouraged to sign join in!
Meals, accommodations, a 10 minute massage, and swag bag are all included in the clinic fee of $175. This is a fundraiser for Hopes Home, so come on out and support this much-needed organization while getting off the pavement and enjoying the natural terrain!
For more information. or to register please call Kim Shadlock: 306-724-7088.

Brainsport Spring Run Off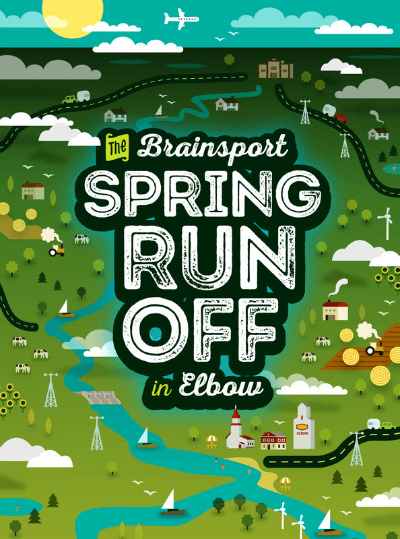 Come run along beautiful Diefenbaker Lake with friends, family and fellow walkers and runners. This year's Spring Run Off is being held on May 13 and features a time 5K and 10K race. Don't let the timing fool you though, this is not an event for just those serious runners. The entire day is aimed at providing a good time for everyone! For more information and to register click here.


Saskatoon Zoo Run



The Saskatoon Zoo Society presents the wildest run of the season. The 20th Annual Zoo Run is featuring a 2.5K and 5K fun run on April 23. Come walk or run your way through the Saskatoon Forestry Farm Park and Zoo. Entry forms are available at Brainsport or online at
https://saskatoonzoosociety.ca/event/zoorun/. Funds raised support the zoo's environmental education programs. Entry fee includes a souvenir high quality cotton t-shirt, fresh cinnamon buns, refreshments, a chance at some cool draw prizes, and admission to the Saskatoon Forestry Farm Park Zoo for the day.


Saskatchewan Marathon




The 2017 Saskatchewan Marathon event is being held on the weekend of May 28, with race distance options for all levels of runners. This premier event, put on by the SRRA, is known as one of the provinces best racing events of the year!
Jason Warick and Tarrant Crosschild will be this year's speakers at the Saskatchewan Marathon Pasta Dinner. Journey with Tarrant and his coach, Jason, through the lows and highs of their running careers, from the red dirt trails of Kenya's Great Rift Valley to the ice- covered roads of northern Saskatchewan. Along the way, they found meaning in their running. For more information and to register click here.
.

EY River Run Classic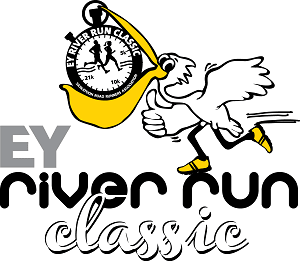 The EY River Run Classic, organized by the Saskatoon Road Runners Association, is being held in Saskatoon on Sunday, July 9. The event consists of a 5K, 10K, and half marathon, with the 10K race being part of the Saskatchewan Athletics Road Race Series. It is a great route along the South Saskatchewan River. For those of you who will not be entering the race, please consider volunteering (volunteers can contact Nancy Milhousen This email address is being protected from spambots. You need JavaScript enabled to view it.). For more information go to https://www.eyriverrun.com/.

Canada Goose 150 Race

This one-time only, no-pressure distance running event is being held on June 24 and 25 in Wascana Park in celebration of Canada's 150th birthday. There's something for everyone at this fun-inspired event. Choose from 150-minute run to a 150K run, with plenty of other options in between. For more information click here.

Canada 150 Ultramarathon

Celebrate Canada's 150th anniversary by taking on this unique ultra marathon traversing the Canadian Shield. The event will be held on July 1 at Falcon Lake, Manitoba (race starts at Great Falls). Run the 150 solo, or get a team together to participate in the relay! For more information go to http://canada150ultra.com/registration/,


Breath Move Be Yoga - Spring Tune Up!

Starting on March 14 through May 16, Breath Move Be is offering runner specific you at Namaskar Yoga Studio (615 2nd Avenue North). Cost is $120 if pre-registered. There will also be a $17 drop-in option if room in the class. Pre-register by contacting This email address is being protected from spambots. You need JavaScript enabled to view it. or text Leanne at 306-251-2964.

Virtual Pilates and Virtual Rides
For runners looking for some great recovery, strengthening, and cross-training options, Transition is now offering pilates and cycling from the comfort of your own home. These interactive live web-streamed classes are unique in that. if you choose to have your webcam Coach Carly can see you and correct technique and interact. For those with an at-home trainer Virtual Rides take place Sunday mornings. Click the here for more information.

Brainsport Shoe Donation Program




The Brainsport Shoe Donation Program has received a request for basketball shoes. If you have gently-used basketball shoes please consider dropping them off at the store for donation. They will go a long way in making sure no child is left sitting on the bench because they don't have proper footwear.

Triathlon Training

Transition Sport and Fitness is offering Distance Group, or Personalized Coaching for anyone wanting to take their swim, bike, or run training to the next level.
Visit www.transitionsportandfitness.ca for more info on all programs.


Product of the Week

BUFF Headwear




BUFF headwear is quite a popular way to keep your neck warm in the winter, but they're also great in the summer for keeping your head, neck or face protected from the wind, dust and sun.

Brainsport has plenty of new spring colours and patterns in stock, including styles with high UV protection. And, for all the hockey fans out there, we're stocking the NHL BUFF. Come find your team or your new spring style!

Thanks for reading the Times this week. gotta run. .Tara
Related Posts
Comments
No comments made yet. Be the first to submit a comment