The selected editor codemirror is not enabled. Defaulting back to codemirror.
7 minutes reading time
(1382 words)
Brainsport Times Apr. 12, 2017
With the Easter long weekend approaching hopefully everyone can get out and enjoy some nice spring running!

Speaking of spring running, the second annual Brainsport Spring Run Off is coming up next month in Elbow. In this week's Q&A we're speaking with Natalie Letts, chairperson with the Friends of the Elbow Trail.

This group has been successful in building the beautiful trail along Lake Diefenbaker in partnership with the Trans Canada Trail, which will be a highlight of this year's event.

Let's get to our chat with Natalie and learn more!

Q&A with Natalie Letts

Tara: For those who weren't out at last year's inaugural event, would you mind giving some background about it and what participants can expect?

Natalie: Our trail group has partnered with Brainsport to annually put on this race, which approximately 200 people signed up for last year. We are hoping for more runners and walkers this year. It's a family day for everyone, including their pets, to come out and enjoy the sunshine. It's also a timed event for those runners who want to better their time, or for those who just want to get a little exercise and enjoy the company and the view of Lake Diefenbaker.

Tara: Have there been changes to the event from last year? And in what ways will it be similar?

Natalie: The biggest change that we have is that the trail is now finished and we will be running on the trail for both the 5K and 10K races. Last year the trail wasn't complete so we raced on the golf course. There will be burgers and beers served on the back deck again this year, sponsored by Harbor Golf, along with other sponsors from the surrounding area. There is a lot of community involvement with volunteering as well.



Trail near Diefenbaker Lake in Elbow, Sask. Photo suppliedTara: How do you see this event fitting in with other races in the provinces throughout the spring and summer seasons?

Natalie: I think the Spring Run Off will be an additional annual spring race that in the future, those participants who have tried it once will keep on coming back. Burgers, beer and hopefully Tim Hortons donuts will be an attraction for most to return.Tara: Is there anything else you would like to add?

Natalie: We will be holding our opening ceremonies for the grand opening of the trail to kick off our race that morning with representation from Trans Canada Trail and hopefully a member of parliament or two would be great. Hoping for sunshine and lots of smiles on May 13.


UPCOMING EVENTS

Brainsport Spring Run Off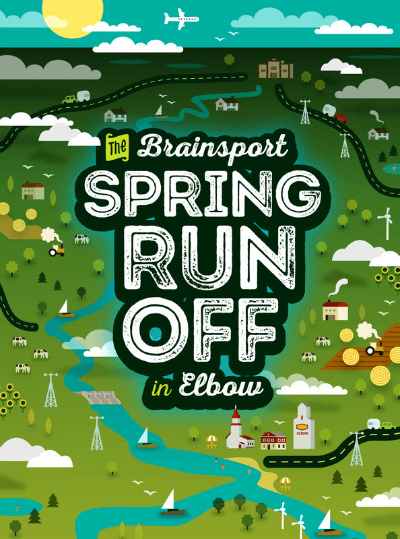 Come run along beautiful Diefenbaker Lake with friends, family and fellow walkers and runners. This year's Spring Run Off is being held on May 13, and features a time 5K and 10K race. Don't let the timing fool you though, this is not an event for just those serious runners. The entire day is aimed at providing a good time for everyone! For more information and to register click here.


Saskatoon Zoo Run



The Saskatoon Zoo Society presents the wildest run of the season. The 20th Annual Zoo Run, is featuring a 2.5K and 5K fun run on April 23. Come walk or run your way through the Saskatoon Forestry Farm Park and Zoo. Entry forms are available at Brainsport or online at
https://saskatoonzoosociety.ca/event/zoorun/. Funds raised support the zoo's environmental education programs. Entry fee includes a souvenir high quality cotton t-shirt, fresh cinnamon buns, refreshments, a chance at some cool draw prizes, and admission to the Saskatoon Forestry Farm Park Zoo for the day.


Saskatchewan Marathon




The 2017 Saskatchewan Marathon event is being held on the weekend of May 28, with race distance options for all levels of runners. This premier event, put on by the SRRA, is known as one of the provinces best racing events of the year!




Jason Warick and Tarrant Crosschild will be this year's speakers at the Saskatchewan Marathon Pasta Dinner. Journey with Tarrant and his coach, Jason, through the lows and highs of their running careers, from the red dirt trails of Kenya's Great Rift Valley to the ice- covered roads of northern Saskatchewan. Along the way, they found meaning in their running. For more information and to register click here.
.


EY River Run Classic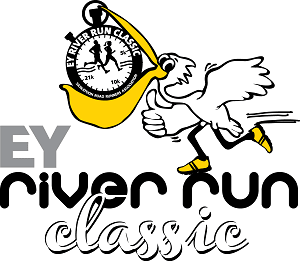 The EY River Run Classic, organized by the Saskatoon Road Runners Association, is being held in Saskatoon on Sunday, July 9. The event consists of a 5K, 10K, and half marathon, with the 10K race being part of the Saskatchewan Athletics Road Race Series. It is a great route along the South Saskatchewan River. For those of you who will not be entering the race, please consider volunteering (volunteers can contact Nancy Milhousen This email address is being protected from spambots. You need JavaScript enabled to view it.). For more information go to https://www.eyriverrun.com/.

Canada Goose 150 Race

This one-time only, no-pressure distance running event is being held on June 24 and 25 in Wascana Park in celebration of Canada's 150th birthday. There's something for everyone at this fun-inspired event. Choose from 150-minute run to a 150K run, with plenty of other options in between. For more information click here.

Canada 150 Ultramarathon

Celebrate Canada's 150th anniversary by taking on this unique ultra marathon traversing the Canadian Shield. The event will be held on July 1 at Falcon Lake, Manitoba (race starts at Great Falls). Run the 150 solo, or get a team together to participate in the relay! For more information go to http://canada150ultra.com/registration/,


Breath Move Be Yoga - Spring Tune Up!

Starting on March 14 through May 16, Breath Move Be is offering runner specific youg at Namaskar Yoga Studio (615 2nd Avenue North). Cost is $120 if pre-registered. There will also be a $17 drop-in option if room in class. Pre-register by contacting This email address is being protected from spambots. You need JavaScript enabled to view it. or text Leanne at 306-251-2964.

200 Hour International Yoga Teacher Training

The Living Well Centers is offering 200 Hour International Yoga Teacher Training starting on April 4. Deepen your yoga knowledge and practice. Strengthen your spiritual connection. Become a yoga instructor.

Training consists of five modules in total, each focusing on different elements of yoga teacher development. Each module includes roughly 40 hours of instruction, personal practice and mandatory homework. For more information email This email address is being protected from spambots. You need JavaScript enabled to view it. or call 480-250-5867.

Virtual Pilates and Virtual Rides

For runners looking for some great recovery, strengthening, and cross-training options, Transition is now offering pilates and cycling from the comfort of your own home. These interactive live web-streamed classes are unique in that. if you choose to have your webcam Coach Carly can see you and correct technique and interact. For those with an at-home trainer Virtual Rides take place Sundaymornings. Click the here for more information.


Brainsport Shoe Donation Progtram




The Brainsport Shoe Donation Program has received a request for basketball shoes. If you have gently-used basketball shoes please consider dropping them off at the store for donation. They will go a long way in making sure no child is left sitting on the bench because they don't have proper footwear.

Triathlon Training

Transition Sport and Fitness is offering Distance Group, or Personalized Coaching for anyone wanting to take their swim, bike, or run training to the next level.
Visit www.transitionsportandfitness.ca for more info on all programs.


Product of the Week

OOFOS




As higher mileage season approaches a solid recovery sandal can go a long way in keeping you on your feet. OOFOS unique design and materials make for a sandal that's actually good for your feet! Its revolutionary OOfoam absorbs 37% more shock with every step than traditional footwear foam. We are stocking plenty of colours and sizes of OOFOS, so come feel for yourself!


Thanks for reading the Times this week . . gotta run . . .Tara
Related Posts
Comments
No comments made yet. Be the first to submit a comment