YourSaskatoon Blogs
YourSaskatoon provides you a place to voice issues dear to you on our site. If you have a blog idea for the local audience message us. Share your idea we may provide you the vehicle to reach your audience. We must respectfully reserve the right to not accept all ideas submitted.
8 minutes reading time
(1515 words)
Brainsport Times Nov. 30, 2016
Let's go back in time for a moment, to the Brainsport 25th Anniversary Celebration this past July. Do you all recall Ed Tomlinson winning the Brooks Rock Your Run Contest? The winnings of that contest included a trip to Las Vegas to run the Rock 'n' Roll Las Vegas Marathon on November 13 - quite an exciting contest and prize!

In this week's Q&A we catch up with Ed, who recently returned from Las Vegas, to hear all about the trip. Also, be sure to check out the "Product of the Week", which Ed selected this week (hint: it involves a Brooks product).

Q&A with Ed Tomlinson
Tara: Let's go back to that July evening when your name was drawn as the winner of the Brooks Rock Your Run Contest, what was your first thought?

Ed: I was the volunteer event photographer so was getting ready to take the winner's photo. My name was drawn and I was shocked! I didn't know what to do and had to get Brian to take the photo. My next thought was, "Oh crap! Now I have to start training!"

Tara: Tell us a bit about your running background, and how you prepared for this half marathon?

Ed: I've been running for 33 years and a member of Brainsport Running Club for 24 years. I had heart bypass surgery seven years ago so thought my running was just about finished. I was only running six to seven kilometres per week. This inspired me to get motivated and I wondered if I had it in me to do a half marathon. I had some setbacks including a lung infection which held me back for about three weeks. Then I fell off a ladder and broke my wrist! However, I'm a bit stubborn and was able to finish the race more than 20 minutes faster than I had predicted.



Ed chose to take his wife Sanae to Las Vegas care of the Brooks Rock Your Run Contest. Photo supplied

Tara: Was this your first time to Las Vegas, and/or running a Rock 'n' Roll Marathon? What was it like to run on the Las Vegas Strip?

Ed: Yes, first time for both. The atmosphere of the pre-race festival, start line, and running on the Strip at night was incredible. There was music along the course, cheering crowds, a run-through wedding, and Elvis impersonators (including the marathon winner!).There were 44,000 runners in all events and 22,000 in the half marathon alone.

Tara: Are there any highlights of the race, or trip your would like to share with us?

Ed: Our prize included VIP passes, which got us close to the stage and Snoop Dogg! The VIP area also had food and a separate porta potty area with no lineups. After the race, we had more food and drinks at the VIP reception. We were able to stay two extra days and take a tour to the Grand Canyon on a perfect day. This has been on my bucket list for a long time so I'm thrilled that I was able to enjoy this incredible place.

Tara: Is there anything else you would like to add?

Ed: Thank you to Brainsport and Brooks for providing this amazing experience. We received shoes and clothing, flights, hotel, and entry fees. We are very lucky and thankful.

UPCOMING EVENTS

Brainsport Christmas Social - and Ric Hanna Award Presentation

Come out and celebrate the Holidays with us on Saturday, December 10! Brainsport is hosting a social after Run Club in the Community Room starting at 9:30 a.m. Everyone is asked to bring cookies or dainties, coffee will be provided. This is a special event, as Brian will also be presenting the Ric Hanna Award to the 2016 winner! So be sure to come out to run and celebrate with us!

The Brainsport Running Streak

Brainsport Manager Lisette Schermann has a special message for everyone this week! See below.

"The Brainsport Running Streak is back to help you keep running during this holiday season. We're challenging you to run every day for the entire month of December, even if it's only one mile. December is dark, and cold, and busy for many of us. It can be the toughest time of year to stick to a regular running routine. The Running Streak is the cure! There are so many great opportunities to go for a run in December, that we've made a calendar with an event, group run or workout inspiration for every day of the month.

Go to the Brainsport Facebook page and join our Running Streak group. It's a great place to share your pictures and comments and encourage fellow Streakers. Our Running Streak Ambassador, Theresa, will keep you motivated with workout ideas and a few fun contests along the way." - Lis

2016 PR Athletics First Chance Meet

This track meet is an opportunity for those born in 2007 or later to compete on December 3 at the Saskatoon Field House. All athletes will receive a medal. Entries will be limited to the first 50 entrants. For more information contact Ivan Tam at This email address is being protected from spambots. You need JavaScript enabled to view it.. For a taste of what's ahead check out a video from the event's previous years: www.youtube.com/watch?v=rvXCr5GvLq4

4th Annual Lighten Up Fun Run

Looking to get into the festive spirit? Get out your bells and battery-operated i.e.d lights and decorate yourself for a fun run on December 18 at 6:30 p.m. The run starts and finishes at D'lish. Hot beverages and dainties will be be provided by D'lish. No fee, no registration, just come have fun. Bike and well behaved pets are welcome too. This is a very easy pace 2.5 mile loop. For more details visit: https://www.facebook.com/events/394467787608552/.


Athletics Canada Road Running Survey

Athletics Canada is asking runners to take a moment to fill out the 2016 Athletics Canada Road Running Survey. These questions allow Athletics Canada to learn more about Canadian runners and provide a better experience in 2017. As a thank you, you can receive a coupon for 15% off at http://shop.athletics.cathat is good until December 31, 2016. Click the following link to get started: http://www.surveygizmo.com/s3/3028417/c3ba78016764.


Start2Finish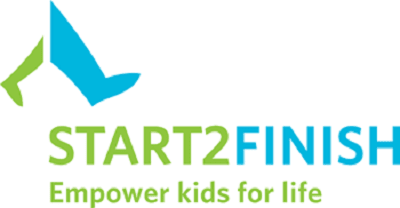 Every week, at one of Saskatoon's community schools, volunteers and children come together for a running and reading program called Start2Finish. The program aims to break the cycle of poverty by providing ongoing educational support to Saskatoon's at-risk children. You run, read, and share a word of the day with the group of kids. Start2Finish not only allows you the opportunity to give back to the community, and gain a rewarding experience, but also allows you to help children grow in a positive way. If you are interested in giving a couple hours of your time email http://This email address is being protected from spambots. You need JavaScript enabled to view it. or http://This email address is being protected from spambots. You need JavaScript enabled to view it.. For more information on the program go to www.start2finishonline.org.

Charity Challenge - Hike Machu Picchu, Peru

Hike to Machu Picchu, Peru May 13 to 20, 2017!

This is an opportunity for a great adventure, while also funding life-saving research to beat blood cancers through the Leukemia & Lymphoma Society of Canada. Join challenge leader, Mavis Derksen at the Brainsport Run Club Wednesday's at 6 p.m. where she'll be leading a weekly walk in preparation for the hike! For more information go to:https://www.charitychallenge.ca/expedition2.html?id=1885&cid=3106.


Triathlon Training

Transition Sport and Fitness is offering Distance Group, or Personalized Coaching for anyone wanting to take their swim, bike, or run training to the next level.

Visit www.transitionsportandfitness.cafor more info on all programs.


Product of the Week

Brooks Ghost 9




The Ghost 9 is Ed's selection for our featured product this week. Check out him and Sanae sporting their Brooks rides at the Las Vegas Rock 'n' Roll Marathon. The ninth version of this ever-so popular shoe gets a great review from Ed and was his shoe of choice for the race in Las Vegas.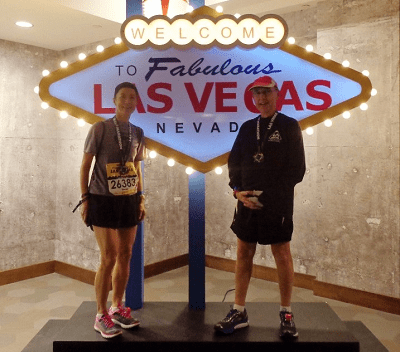 "It's very comfortable with just the right amount of stability and a nice cushioned ride. My feet were the least of my worries on my half marathon race. Thanks to Brainsport for making sure the fit was just right and they were tied up properly (so important)." - Ed Tomlinson
---

Thanks for reading the Times this week . . gotta run . . .Tara

Stay Informed
When you subscribe to the blog, we will send you an e-mail when there are new updates on the site so you wouldn't miss them.
Comments
No comments made yet. Be the first to submit a comment