Brainsport Times
Weekly updates on running news in and around Saskatoon and Saskatchewan.
The selected editor codemirror is not enabled. Defaulting back to codemirror.
6 minutes reading time
(1215 words)
Brainsport Times July 5, 2017
With the passing of Canada Day over the weekend we're now into the full swing of summer, which means beautiful early-morning runs and warm (sometimes hot, but still beautiful evening runs).

Summer running in Saskatoon is second to none, and a great time of year to gear up for a race. The Queen City Marathon is the last major local road race of the season in Saskatchewan. For many it is a goal race with a personal best targeted For others it's simply a high-quality racing event to take part in.

Wherever you may fall on this spectrum, the Queen City Marathon offers a nice opportunity to put your summer training to the test and enjoy a race before the weather turns colder.

In this week's Q&A we're speaking with race director, Shawn Weimer to learn more about the 2017 Queen City Marathon.

Q&A with Shawn Weimer
Tara: As running continues to grow in popularity both in Saskatchewan and throughout North America, how does the Queen City Marathon continue to compete with the offerings of larger events outside of the province?
Shawn: I think the Queen City Marathon is always trying to evolve and grow and in that provide an exceptional experience for our participants. This hopefully continues to make our event an attractive option for people looking to run or walk. We often hear from participants that the Queen City Marathon does the little things well and that they appreciate the effort our volunteers put in to make our race weekend a world class event.
I think it is also important to recognize that the Queen City Marathon has become a major contributor to the local economy. With over 6,500 participants from around the world expected this year our event brings hundreds of thousands of dollars in hotel rooms, restaurant meals and tourist activity to Saskatchewan. This has helped us attract many local sponsors and partners to ensure we have the ability to compete and thrive in the industry.


Tara: The Queen City Marathon is the last major local road race of the season here in Saskatchewan. And, for many it's a goal race where they are looking to run a personal best. What makes this event suitable for running fast?
Shawn: There are many things that contribute to making the Queen City Marathon suitable for running fast. The course is very flat and a majority of the race takes place on city streets giving you ample room to run your race. We have a great volunteer Pace Team that helps ensure runners are able to stay on pace. We also have great community support with many people along the course cheering runners on and encouraging them to finish strong.


Tara: There are distance options for just about everyone at this event. Would you tell us more about these options?
Shawn: We really strive to ensure we have a "race for every pace". We want everyone to have an opportunity to participate in race weekend and experience the Queen City Marathon. Over the years we have continued to add to our races, adding a 10K, family 5K and even a full marathon walk just to name a few. This year we have added a new race, the University of Regina Night Owl 5K. It will take place on the Friday night of race weekend and take place after sunset so be sure to bring your glow sticks.


Tara: What are some of the other exciting aspects of the Queen City Marathon event that take place over the course of the weekend?
Shawn: We are excited to grow our events around the races. The Health & Wellness Expo, on Friday and Saturday of race weekend, continues to expand and will have over 25 different vendors again this year. This is a great opportunity to see some of the newest trends in the health and wellness field as well as a great place to meet and hang out with your running friends. On Saturday and Sunday our Family Fun Zone is returning with bouncy castles, face painting and activities for the kids. We want people to make a weekend out of the Queen City Marathon. If people are looking for somewhere to eat during race weekend they can check out our the many local restaurant partners in our EATQCM program. Whether you are looking to fuel up before your race or to celebrate after they will have you covered.
Tara: Is there anything else you would like to add?
Shawn: I would invite all your readers to join us in Regina for this years Queen City Marathon the weekend of September 8 through 10. We have a couple special things we have added this year to celebrate Canada 150 including free professional photos for all runners and Canada flag capes for the kids running the Mini Marathon. I would also encourage everyone to get registered now as we do expect some events to sell out before race weekend. We look forward to seeing everyone in September in Regina!

UPCOMING EVENTS

Queen City Marathon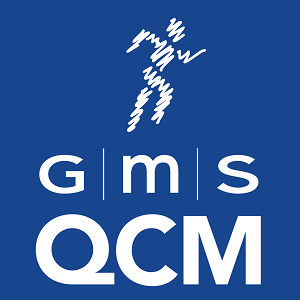 This year's Queen City Marathon is being held on the weekend of September 8. Considered one of the premier running events in the province, this is a race consider getting on your list. There are racing options for everyone at this event! Click here to learn more.

EY River Run Classic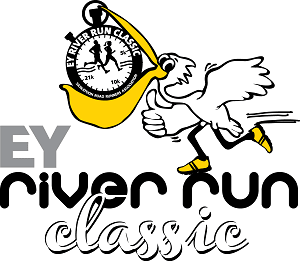 The EY River Run Classic, organized by the Saskatoon Road Runners Association, is being held in Saskatoon on Sunday, July 9. The event consists of a 5K, 10K, and half marathon, with the 10K race being part of the Saskatchewan Athletics Road Race Series. It is a great route along the South Saskatchewan River. For those of you who will not be entering the race, please consider volunteering (volunteers can contact Nancy Milhousen This email address is being protected from spambots. You need JavaScript enabled to view it.). For more information go to https://www.eyriverrun.com/.

YWCA Saskatoon Shine a Light Run

Shine a light on Friday, September 15 to raise awareness and funds for YWCA Saskatoon community programs - and help make a difference. Everyone is welcome to this event with distance options of 2K, 5K and 10K. The run gets started at sunset at Meewasin Valley. Register teams or individuals at http://www.ywcasaskatoon.com.

Tri-Unity Challenge

Registration for the 2017 Tri-Unity Challenge being held on August 12 is now open. Challenge yourself to walk, jog or run 18K, 8K or 3K - all while taking in the sights of Pasquia Regional Park in the Carrot River Valley. For more information and to register click here.


Product of the Week

Mizuno Wave Sky



Mizuno fans have the launch of the Wave Sky to celebrate! This latest release from Mizuno offers a smooth ride with maximum cushioning for those long runs. The firm, strong feel of the Wave Sky will also get you moving on shorter runs. Those familiar with the Enigma - the Wave Sky is its replacement shoe.

Thanks for reading the Times this week . . gotta run . . .Tara
Related Posts
Comments
No comments made yet. Be the first to submit a comment