Brainsport Times
Weekly updates on running news in and around Saskatoon and Saskatchewan.
The selected editor codemirror is not enabled. Defaulting back to codemirror.
5 minutes reading time
(1026 words)
Brainsport Times July 12, 2017
In less than a week the North American Indigenous Games will get underway in Toronto. More than 5000 young athletes will be competing in events ranging from athletics to baseball, wrestling, soccer and more - from July 16 to July 23. All of Canada's provinces and territories will be represented, along with athletes from 13 regions from within the United States.

Saskatonians will have a hometown runner to keep an eye. Jaira Cross Child is competing in the 1200 metre and 2000 metre track events, along with the 3 kilometre cross country event.

In this week's Q&A we're speaking with Jaira about her first appearance at the North American Indigenous Games!

Q&A with Jaira Cross Child

Tara: Before we jump into some more of the details about the North American Indigenous Games, let's get to know a bit more about your background for readers who aren't familiar. Would you tell us about how you got into running, and what you've managed to accomplish in your high-school career so far?

Jaira: I grew up watching my parents run. Seeing how healthy and happy running made them, I just had to run too! It wasn't just the competitions that made me fall in love with running, but the healthy lifestyle it offers. During the past couple years, I've met so many people who will be lifelong friends. I've had so many experiences that have made me grow, and I've realized that running is a healthy, lifelong sport. Three high school provincial gold medals in cross country and Track is just a bonus!



Jaira's ready to set off to the North American Indigenous Games in Toronto, with the support of her hometown behind her.

Tara: What was your motivation for wanting to compete at the 2017 Games? And how did you prepare and qualify for Team Saskatchewan?

Jaira: My dad competed in the Games when he was my age and he has told me a lot about his amazing experiences at the Games. I then made a goal to compete in the Games and make memories of my own. I also see the Games as an opportunity to represent Saskatchewan and the indigenous communities. I trained hard and qualified in September in Prince Albert, on the same track my Dad competed on in the 1993 Games.

Tara: What are you hoping your experience in Toronto brings to you? And what do you hope to contribute to the Games?

Jaira: In Toronto I want to make many memories and meet many people who will become good friends for years to come. I've been training hard to prepare for these Games. This will allow me to contribute to the best of my skills, abilities and talents.

Tara: For many young girls in the province, you are a role model. What does this mean to you?

Jaira: I am very honoured. I push myself to be the best I can be and it means a lot to me to have people there that inspire me to do even better. It's pretty special to me that I am looked up to because I - myself - look up to many individuals and athletes.



Jaira in warm-up mode sporting some of her Team Saskatchewan gear.

Tara: Tell us a bit about how your family plays a role in your success a runner.

Jaira: My family all runs and we motivate and inspire each other along every road. My mom especially, really inspires me because she has always ran through bad times and good times. Her success and hard work drives me to work hard to be like her. My family supports me and is always there for me, just like I am there for them. They encourage me, they spend hours at the track in the rain or hot sun, they cheer me on whether it's a good day or not, and they also inspire me by living their healthy, active lifestyles. Without them I would not be where I am today.

Tara: Is there anything else you would like to add?

Jaira: I want to thank all of the coaches, volunteers, and organizers for making the Games possible. And of course I would like to thank Brainsport for all the awesome gear and uniforms!


UPCOMING EVENTS

Wapiti Bush Run

Get out and enjoy a beautiful trail run at the Wapiti Bush Run, being held on August 27 at 10 a.m. Choose from a 5.5K or 8.5K distance. All runners entering by Saturday Aug 12 will receive a unique "bush lunch" hosted by the Gronlid Willing Workers Catering Company.

This race is being hosted by the Tisdale Track Club and the Melfort X-C Ski Club. Proceeds of the race will go towards projects undertaken by these two clubs. For more information and tor register click here.


Queen City Marathon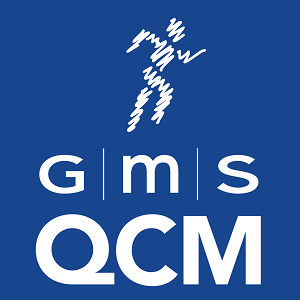 This year's Queen City Marathon is being held on the weekend of September 8. Considered one of the premier running events in the province, this is a race consider getting on your list. There are racing options for everyone at this event! Click here to learn more.

YWCA Saskatoon Shine a Light Run

Shine a light on Friday, September 15 to raise awareness and funds for YWCA Saskatoon community programs - and help make a difference. Everyone is welcome to this event with distance options of 2K, 5K and 10K. The run gets started at sunset at Meewasin Valley. Register teams or individuals at http://www.ywcasaskatoon.com.

Tri-Unity Challenge

Registration for the 2017 Tri-Unity Challenge being held on August 12 is now open. Challenge yourself to walk, jog or run 18K, 8K or 3K - all while taking in the sights of Pasquia Regional Park in the Carrot River Valley. For more information and to register click here.


Product of the Week

New Balance Vazee Prism




Jaira's pick for this week's feature product is the New Balace Vazee Prism. This is a lightweight, quick shoe with the ability to serve as both a training shoe and road racing shoe. It's a fantastic option for those who need, or prefer, a bit of extra stability without sacrificing on speed and comfort. Jaira's been doing the majority of her training for the Games in the Vazee Prism!


Thanks for reading the Times this week . . gotta run . . .Tara
Related Posts
Comments
No comments made yet. Be the first to submit a comment