Brainsport Times
Weekly updates on running news in and around Saskatoon and Saskatchewan.
The selected editor codemirror is not enabled. Defaulting back to codemirror.
6 minutes reading time
(1247 words)
Brainsport Times June 28, 2017
Happy (almost) Canada Day to everyone! Being the next publication of the Times falls on July 3rd this is the only chance we have to wish you all a wonderful day of celebrating Canada's 150th Anniversary!

In this week's Times we're looking a bit further into the month of July at the EY River Run Classic. This is one of the province's premier road races, so let's get to learn more about this year's event in our Q&A with race committee member Neil Mackay.

Q&A with Neil Mackay

Tara: What makes the EY River Run Classic one the most reputable road races in Saskatchewan?

Neil: There is something for everyone, as there are a variety of race distances - a 5K walk/run, a 10K and a half marathon. This year, the 10K will be part of the Saskatchewan Athletics Road Race Series. We have had the same experienced race committee (Neil MacKay, Heather Arnold, Nancy Milhousen and Audrey Mowchenko) for the last number of years, which provides for continuity and few glitches. As well, we have a great group of hardworking volunteers. Combine that with a great course along our beautiful riverbank, some energetic entertainers and special treats at the finish line, and it adds up to a great race.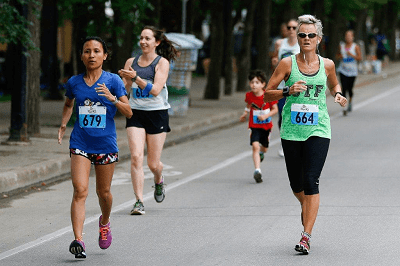 Tara: For those looking to run a personal best the River Run is a solid option. Would you explain what makes this a fairly quick course - from the 5k to the half marathon distances?

Neil: The course for all three distances is an out and back route along the riverbank. It is a relatively flat course, in particular for the 5K and 10K, which lends itself well to a PB. While the half-marathon course is a bit hillier at the north end, the spectacular views of the South Saskatchewan River make it worthwhile. Something new to the race this year is a "PB bell" at the finish line, so that anyone setting a PB can ring the bell for a PB.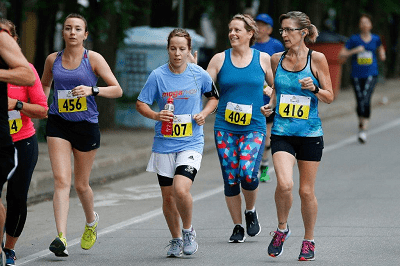 Tara: Although this is a great race for competitive runners, it's also fit for beginners looking to get some "firsts" under their belts. What do you have to say to those who will be using this event as a first-time racing experience?

Neil: This is indeed a great race for first-time runners since everyone can make the race whatever they want. It is designed to be a fun event. We have everyone from runners who dress up in costumes, to walkers, to walk/runners, all the way to competitive racers. It is a good way for beginners to get their first taste of being in a "race" without there being any pressure or expectation to finish in any particular time.




Tara: Are there any changes to the River Run this year in terms of courses, pre-race or post-race happenings?

Neil: One new item which we have added this year is that we are awarding a prize of a Fitbit for whoever has the best costume. Last year, a few people ran in costumes and we thought that it added a lot of fun to the race and we wanted to expand that theme somewhat. Another new twist is that we have a pelican blow up (the pelican is the logo for the race) so that racers can have their photo taken with the pelican. Lastly, there is the "Ring the Bell for a PB", as I already mentioned.

Other than that, it is the usual event. This consists of high energy and enthusiastic volunteers, entertainment on course, a photographer on course for action shots and another photographer at the finish line for finish line shots, technical T-shirts for participants and medals for all finishers. The race route is identical to last years' route, which includes some tweaking at the start/finish line as a result of the work being done on the Traffic Bridge.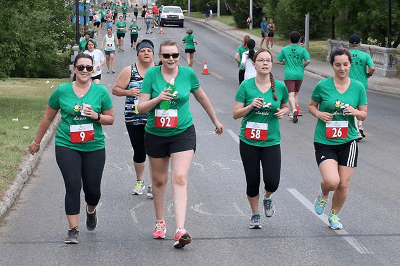 Tara: Is there anything else you would like to add?

Neil: We have a number of groups to thank - our title sponsor, EY, for its continuing generous support; Brainsport, for its sponsorship; Saskatchewan Athletics and City of Saskatoon for their help and support; and our volunteers, including Randy and Judy Warick for their work in calibrating and marking the race route. Also, we can always use volunteers, so if you are interested in volunteering , please e-mail This email address is being protected from spambots. You need JavaScript enabled to view it.. We offer a fundraising opportunity to team groups who volunteer. Online registration closes Tuesday, July 4 at 8 p.m. Go to www.eyriverrun.com for sign up. The race is on Sunday, July 9 and package pickup will be at Brainsport this year on Saturday, July 8 from noon until 4 p.m.

UPCOMING EVENTS

EY River Run Classic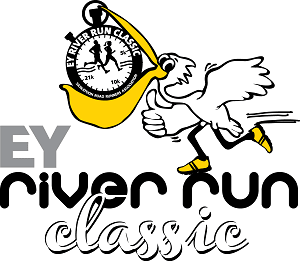 The EY River Run Classic, organized by the Saskatoon Road Runners Association, is being held in Saskatoon on Sunday, July 9. The event consists of a 5K, 10K, and half marathon, with the 10K race being part of the Saskatchewan Athletics Road Race Series. It is a great route along the South Saskatchewan River. For those of you who will not be entering the race, please consider volunteering (volunteers can contact Nancy Milhousen This email address is being protected from spambots. You need JavaScript enabled to view it.). For more information go to https://www.eyriverrun.com/.

YWCA Saskatoon Shine a Light Run

Shine a light on Friday, September 15 to raise awareness and funds for YWCA Saskatoon community programs - and help make a difference. Everyone is welcome to this event with distance options of 2K, 5K and 10K. The run gets started at sunset at Meewasin Valley. Register teams or individuals at http://www.ywcasaskatoon.com.

Queen City Marathon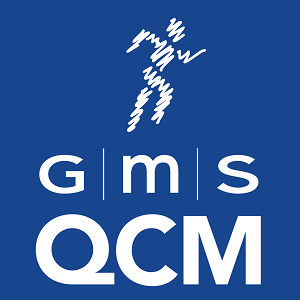 This year's Queen City Marathon is being held on the weekend of September 8. Considered one of the premier running events in the province, this is a race consider getting on your list. There are racing options for everyone at this event! Click here to learn more.

Tri-Unity Challenge

Registration for the 2017 Tri-Unity Challenge being held on August 12 is now open. Challenge yourself to walk, jog or run 18K, 8K or 3K - all while taking in the sights of Pasquia Regional Park in the Carrot River Valley. For more information and to register click here.

Canada 150 Ultramarathon

Celebrate Canada's 150th anniversary by taking on this unique ultra marathon traversing the Canadian Shield. The event will be held on July 1 at Falcon Lake, Manitoba (race starts at Great Falls). Run the 150 solo, or get a team together to participate in the relay! For more information go to http://canada150ultra.com/registration/,.


Product of the Week

Canada Day Gear




We have an assortment of Canada-themed Buffs and compression socks to get you set for the July 1st celebrations. All of these items will serve you well year round too! Come check out what we have in store!



Thanks for reading the Times this week . . gotta run . . .Tara
Related Posts
Comments
No comments made yet. Be the first to submit a comment