YourSaskatoon Blogs
YourSaskatoon provides you a place to voice issues dear to you on our site. If you have a blog idea for the local audience message us. Share your idea we may provide you the vehicle to reach your audience. We must respectfully reserve the right to not accept all ideas submitted.
9 minutes reading time
(1836 words)
Brainsport Times June. 22, 2016
The fist day of summer fell upon us this week, marking the continuation a robust racing season both in Saskatoon and beyond. Whether training to race competitively, or working toward your first-ever race, these summer days provide a beautiful backdrop to whatever adventure you may be on.

With the EY River Classic set for mid July, there is a great opportunity to transition your summer-morning runs into a summer-morning race. This is one of the province's premier racing events, hosted by the SRRA. In this week's Q&A we speak with race committee member, Neil MacKay, to learn more about the event.

Q&A Neil MacKay

Tara: The EY River Run Classic is one of the province's top road races. What goes into making this such a great event year in and year out?

Neil: There is something for everyone as there are a variety of race distances - a 5K walk/run, a 10K and a half marathon. This year, the 10K will serve as the 10K Provincial Championship, hosted by Saskatchewan Athletics. We have had the same experienced race committee (Neil MacKay, Heather Arnold, Nancy Milhousen and Audrey Mowchenko) for the last number of years, which provides for continuity and few glitches. As well, we have a had a great group of hardworking volunteers. Combine that with a great course along our beautiful riverbank, some energetic entertainers and special treats at the finish line, and it adds up to a great race.

Tara: The River Run falls nicely in between the Saskatchewan Marathon and the Queen City Marathon, and with distances ranging from 5K to 21K it provides a nice setting for a training race, while holding its own as a race many runners have targeted as their goal race. Is the date of the date of the race strategically set?

Neil: There is quite a bit of history to the race as its roots go back to the early days of the Saskatoon Road Runners Association, close to 40 years ago. At one time, two of the summer races organized by the SRRA were the River Run, a distance of 20K, and the 10K classic. A few years ago, the SRRA combined them into this one race. The race date was set for mid-July for a couple of reasons. Firstly, the July race calendar for Saskatoon is a bit light. Secondly, the race fits in well between the two marathons in this province, being the Saskatchewan Marathon in Saskatoon and the Queen City Marathon in Regina. It is an excellent ramp up race for the fall race season.


Participants enjoying the 2015 EY River Run Classic. Photo: Louis Christ
Tara: What should participants of the 2016 River Run expect when they arrive at the starting line? Is the course the same? Are there any highlights to this year's event?
Neil: There will be the usual high energy and enthusiastic volunteers. As well, there will be entertainment on course, consisting of Living Sky Taiko Japanese drummers and Mr. Music. There will be a photographer on course for action shots and another photographer at the finish line for finish-line shots. And, medals for all finishers. The race route is close to that of other years except for some tweaking at the start/finish line as a result of the work being done on the Traffic Bridge.
Tara:
Although this can be a highly competitive event, it's also an opportunity for people to just get out there and have fun. Would you
mind speaking about the more recreational aspect of the event?
Neil: You can make the race what you want it to be. For some, it is competitive but for most it is a fun, recreational event. There are usually many first time runners, young runners (special youth discount) and family groups. We encourage walkers to participate in the 5K and 10K.
Tara: Is there anything else you would like to add?

Neil: We have a number of groups to thank: our title sponsor, EY, for its continuing generous support; Brainsport, for its sponsorship; Saskatchewan Athletics and City of Saskatoon for their help and support; and our volunteers, including Randy and Judy Warick for their work in calibrating and marking the race route. Also, we can always use volunteers, so if you are interested in volunteering please email http://This email address is being protected from spambots. You need JavaScript enabled to view it.. We offer a fundraising opportunity to team groups who volunteer. On-line registration closes Tuesday, July 5 at 10 p.m. Go to http://www.riverrunclassic.wordpress.com for sign-up. The race is on Sunday, July 10 and package pickup will be at Brainsport this year on Saturday, July 9 from noon until 4 p.m.

UPCOMING EVENTS




Come celebrate Brainsport's 25th anniversary with a special edition of our Wednesday evening run club at 6 p.m. followed by supper at Cosmopolitan Senior Citizens Centre! Come for the last chance to enter our Rock Your Run contest presented by Brooks for your chance to win a trip to Las Vegas for the Rock n' Roll Marathon.

The draw for the contest will be held that evening on July 13 and you must be in attendance to win. Mark your calendars now so you can join us in the celebrations, we'll even have T-shirts available so you can remember this day with us! Keep your eyes open as we reveal more details about the event!

The Ultra Ethnography

Trail runners, here's an interesting opportunity! A graduate researcher out of Calgary, Ian MacNairn, is doing a study exploring the community of ultra-running. Our friend Ian Colvine brought this to our attention. The study has just moved into the online portion and would like your participation. To do so you will be guided through an online interview and questionnaire hosted through Survey Monkey. Ian (MacNairn) is hoping to have as many people as possible from the community participate and complete this online It takes approximately 1 hour to complete.

The link to the interview and questionnaire is: https://www.surveymonkey.com/r/ultraethnographyemail. To learn more about Ian's project you can visit the website at: www.theultraculture.com.

If you are an ultrarunner, a retired ultrarunner, an aspiring ultrarunning, or participate by any other means in ultrarunning, e.g. as volunteer, race director, crew, pacer, fan, documentarian, etc. he would love to have you join!


Masters Sports Festival

Saskatoon's first Multi-sport Co-ed Masters Sports Festival is being held July 15 through 17! Events include a 4x5K walk/run relay, team golf, soccer, and pickleball. For more information go to: http://masterssportsfestival.ca/


Crown the King Openwater Swim Race

On September 5 a king will be crowned at Trippes Beach on Waskesiu Lake! Registration is through Registration Logics and the Prince Albert Triathlon Club.For more information visit the Crown The King Facebook page or email This email address is being protected from spambots. You need JavaScript enabled to view it..


Beaver Flat 50 - Ultra Trail Marathon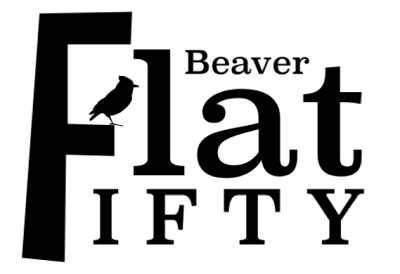 Saskatchewan's first ultra trail marathon will get underway on September 17 at Saskatchewan Landing Provincial Park. With more than 2500 metres of vertical gain across 50 kilometres, there's nothing really flat about this race! The Beaver Flat 50 is a tough get-your-feet-wet, wreck-your-shins, and roll-your-ankle kind of run. For more information click here.

Brainsport Free Stroller Walking Club
Stay-at-home-parents, and caretakers we have a great opportunity for you to come out and meet some new people, enjoy the outdoors, and fit in some exercise. Our free Stroller Walking Club is underway on Tuesday at 10 a.m. (weather permitting). Everyone will meet at Brainsport before heading out!
The 24-Hour Goose
On June 24 and 25 the Marathon Matters Club is hosting a 24-hour race in Regina. This is designed to be a fun event with several racing options available.For more information click
here
.
SRRA Trail Race Series
Race #1 Saskatoon April 28 at 6:30 p.m.
Race #2 Cranberry Flats, July 17 at 9 a.m.
Race # 3 Blackstrap, September 18 at a.m.
For more information on all the races visit
https://srratrailraces.wordpress.com/
.

16th Annual Saskatchewan Credit Unions Queen City Marathon

The 16th Annual Saskatchewan Credit Unions Queen City Marathon takes place the weekend of September 10 & 11 in Regina. This event includes races for people of all paces. Runners and walkers are welcome in the 42.2K, 21.1K, 10K, Team Relay and 5K events. Kids, as young as three-years-old, are encouraged to participate in the Mini Marathon. For more information or to register please visit: http://runqcm.com.

EY River Run Classic
The EY River Run Classic, organized by Saskatoon Road Runners Association, is being held in Saskatoon on Sunday, July 10. The event consists of a 5k, 10k, and half marathon, with the 10k race being the Saskatchewan 10k provincial championship. It is a great route along the South Saskatchewan River. For those of you who will not be entering the race, please consider volunteering (volunteers can contact Nancy Milhousen at
This email address is being protected from spambots. You need JavaScript enabled to view it.
). For more information please check out the website:
https://riverrunclassic.wordpress.com/
.
Rock Your Run Contest
To celebrate the 25th Anniversary of the Brainsport Running Club we are excited to announce the Rock Your Run contest. Brooks shoes is sending one lucky run club member to run the Las Vegas Marathon this fall.
There are several ways to enter: 1) Every time you lead a group at Run Club you get an entry. 2) All new Run Club members will get an entry. 3) Everyone who comes out to our July 13 anniversary Run Club gets and entry. In order to win you must be present for the draw on July 13. The prize is a trip for two to Las Vegas. Air, hotel and race entry included. Hope to see you at Run Club!
PRODUCT OF THE WEEK
Nathan Mercury 3 Hydration Belt
Keep hydrated this summer with the Nathan Mercury 3 hydration belt! This comfortable, bounce-free belt holds up to 30 ounces of water - enough to get you through some of your longer runs. It also has a handy zip-up pouch to hold your keys, cards and smartphone. This is only one of the many hydration options at Brainsport this season; come check them all out and we'll get you set up with what's best for you!
---
Thanks for reading the Times this week . . gotta run . . .Tara
Stay Informed
When you subscribe to the blog, we will send you an e-mail when there are new updates on the site so you wouldn't miss them.
Comments
No comments made yet. Be the first to submit a comment