The selected editor codemirror is not enabled. Defaulting back to codemirror.
6 minutes reading time
(1105 words)
Brainsport Times June 14, 2017
First off, thank you to everyone who took part in the Mimosa Run over the weekend! Your support will go a long way in helping out the Lasers' Para Swim Program. What a fun event, and such a fabulous turnout - we hope you all enjoyed your special drinks!

This week we're keeping the focus on children with a closer look at the Brainsport Kids of Steel Triathlon. This event has been growing in popularity, yet is still unknown to many who would likely be excited to take part or volunteer. So, to learn more we're speaking with the event's volunteer coordinator, Michelle Lefranc, in this week's Q&A.

Q&A with Michelle Lefranc

Tara: The Kids of Steel Triathlon is a unique event in that it's aimed at providing a positive experience for young people wanting to be involved with the sport. How is this event organized to ensure it's attractive for children?

Michelle: The distances of this event are kid-friendly so any child can finish successfully with a smile on their faces. Plus everyone gets a t-shirt, finisher medal, snacks and pizza.



These young athletes take to the run portion of the Kids of Steel Triathlon. Photo supplied

Tara: What are some of the benefits of getting young people involved in triathlon early on?

Michelle: Triathlon is unique in that it allows young people to explore three different sport activities at once: swimming, biking, and running. It provides an opportunity for physical fitness and encourages healthy, active lifestyle. It offers skill improvement, that boosts personal confidence and achievements, especially when participating in youth events like Kids of Steel.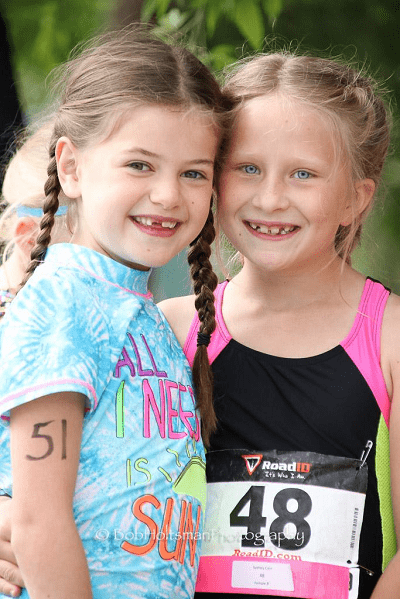 Great friendships are formed at the Kids of Steel Triathlon each year. Photo supplied

Tara: What is the most rewarding part of watching race day unfold?

Michelle: The kids themselves! It is truly inspiring to watch the determination and exhilaration on their faces. To see them cross the finish line with such a sense of accomplishment and achievement is incredible.

Tara: Who is the event suitable for? Are there any specific requirements needed to register?

Michelle: The event is suitable for anyone between the ages of 3-15 and all you need is a swimsuit, a bike (any type of bike) and a pair of shoes.



Getting down to business on the bike during the Kids of Steel Triathlon. Photo supplied

Tara: Is there anything else you would like to add?

Michelle: Registration is now closed for this year's event, but if you think that your kids maybe interested, I encourage you to come and watch or better yet volunteer! I guarantee that if you watch the race, both you and your kids will be first to sign up next year.

*This year's Kids of Steel Triathlon takes place on June 17. For more information on how to get involved with the Kids of Steel Triathlon go to http://www.triathlonsaskatoon.org/.

UPCOMING EVENTS

Queen City Marathon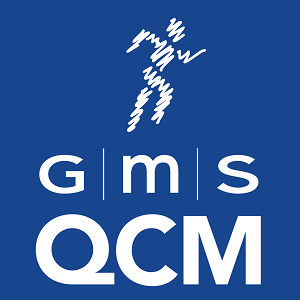 This year's Queen City Marathon is being held on the weekend of September 8. Considered one of the premier running events in the province, this is a race consider getting on your list. There are racing options for everyone at this event! Click here to learn more.

Open Water Swim Clinics

Transition is offering Open Water Swim Clinics at Pike Lake this June. These clinics are designed to increase triathletes/swimmers confidence and skills in the open water, and are targeted at both beginner and experienced triathletes/swimmers. Focus is on skills and tips for open water swimming including sighting, swimming around bouys, exits, etc. For more information click here.


EY River Run Classic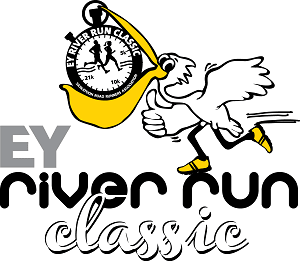 The EY River Run Classic, organized by the Saskatoon Road Runners Association, is being held in Saskatoon on Sunday, July 9. The event consists of a 5K, 10K, and half marathon, with the 10K race being part of the Saskatchewan Athletics Road Race Series. It is a great route along the South Saskatchewan River. For those of you who will not be entering the race, please consider volunteering (volunteers can contact Nancy Milhousen This email address is being protected from spambots. You need JavaScript enabled to view it.). For more information go to https://www.eyriverrun.com/.

Tri-Unity Challenge

Registration for the 2017 Tri-Unity Challenge being held on August 12 is now open. Challenge yourself to walk, jog or run 18K, 8K or 3K - all while taking in the sights of Pasquia Regional Park in the Carrot River Valley. For more information and to register click here.

Canada Goose 150 Race

This one-time only, no-pressure distance running event is being held on June 24 and 25 in Wascana Park in celebration of Canada's 150th birthday. There's something for everyone at this fun-inspired event. Choose from 150-minute run to a 150K run, with plenty of other options in between. For more information click here.

Canada 150 Ultramarathon

Celebrate Canada's 150th anniversary by taking on this unique ultra marathon traversing the Canadian Shield. The event will be held on July 1 at Falcon Lake, Manitoba (race starts at Great Falls). Run the 150 solo, or get a team together to participate in the relay! For more information go to http://canada150ultra.com/registration/,

Breath Move Be Yoga - Six More weeks!

Breath Move Be is offering runner specific yoga at Namaskar Yoga Studio (615 2nd Avenue North. Cost is $72 if pre-registered. There will also be a $17 drop-in option if there's room in class. Pre-register by contacting This email address is being protected from spambots. You need JavaScript enabled to view it. or text Leanne at 306-251-2964.


Product of the Week

Brooks Glycerin 15




Last week Brooks announced its Big Endorsement campaign, which recognizes all runners as worthy of a contract deal! If you have yet to get in on that action be sure to check out this link. For this week's feature product we're sticking with Brooks and highlighting the Glycerin 15.

The Glycerin is Brooks' premier distance shoe, with a plush feel through and through. From its pillow-soft landing to its smooth, luxurious interior, this a shoe you will want to take notice off. We will be getting our first shipment of the Glycerin 15 in soon, and will be sure to notify you when it arrives!


Thanks for reading the Times this week . . gotta run . . .Tara
Related Posts
Comments
No comments made yet. Be the first to submit a comment