The selected editor codemirror is not enabled. Defaulting back to codemirror.
8 minutes reading time
(1598 words)
Brainsport Times May 24, 2017
This is a big weekend for the local running community, and beyond, with the running of the Saskatchewan Marathon; all the best to everyone participating! There's such a celebratory atmosphere at this event over the course of the weekend - we hope you all soak it up and are proud of the hard work you've put in to get there.

Speaking of hard work, for those of you looking to keep up with your training over the summer months the Brainsport Running Academy kicks off its Summer Tune-Up Course on June 6. Coach Pat Somerville will be guiding participants through 14 weeks of training in preparation for races ranging from 10K to full marathon distances.

In this week's Times we speak with Pat to learn more about this course and what makes it a great option for summer training.

Q&A with Pat Somerville
Tara: You've coached countless running courses at Brainsport over the years. What do you believe are some of the most consistently significant benefits of training in this environment?
Pat: I hear from past participants that the group training environment pushes them to limits they never knew existed. And some days, there are just those days that a person doesn't feel up for a run, but once you are surrounded by 20 others the workout just seems to fly by. We all know how good we feel after a hard workout! After the workout, occasionally we go for a refreshment/supper as a group, to discuss upcoming races and the like.
Tara: What level of runner is this course designed for?
Pat: I hate to leave out anyone, however workouts start at 6 p.m. and generally end at 7:30 to 7:45 p.m.. So I would say anyone who can run for at least an hour in duration is more than welcome to join this running tune-up group. We really do end up with a wide mix of athletes in this group and I make it work for everyone.
Tara: Over the course of the 14 weeks of training what will be the maximum weekly mileage? Or will it vary among athletes?
Pat: This tune-up course is designed for those interested in running a quicker 10K, half marathon, full marathon or even those crazy ultra marathon distances. Distances/weekly mileage will vary depending upon the race goal of the athlete. We have had a wide mix of athletes in this course in the past, including some trail runners training for 100 mile races. I believe most people joining this group want to race in Edmonton at the end of the August. Others are also gearing up for the races in Regina at the QCM Marathon on Sept 9-10. However, we also have a few that are making their way to the Chicago Marathon on October 8.



Pat with his current Brainsport Running Academy course participants having some fun on a recent long run at Chief Whitecap Park. Photo supplied
Tara: In addition to keeping runners on track with a proper training program, they will also be taught about nutrition and race-day fueling. Would you mind sharing some of what will be discussed/practiced?
Pat: Each runner gets to pick my brain for ideas, as well as the other runners within the group. In the past we've had a wealth of knowledgeable athletes in this group who are willing to share their knowledge and practices with all members. Although there aren't guest speakers lined up for this course, I'm going to include a few short chats on nutrition, proper food intake, as well as the importance of pre, during and post-race fueling for athletes.
Tara: Is there anything else you would like to add?

Pat: Summer months can be a trying time to train and get those workouts in as an individual. Anyone who has taken a clinic knows how easy the workouts can be in a group setting. I would challenge any newcomers to give it a try. The course is slated for Tuesdays at 6 p.m., however we also meet for the Brainsport Run Club run on Wednesdays at 6 p.m. This group also tends to meet informally on Thursdays for an interval workout as well. And of course we meet back at Brainsport on Saturdays for our long run at 8:30 a.m. or earlier in the event of a hot morning. Anyone who needs more information in determining if this course is the right fit for them, can contact me at This email address is being protected from spambots. You need JavaScript enabled to view it. or chat with Harv at Brainsport.


UPCOMING EVENTS

Brainsport Mimosa Run




On June 11 join Brainsport and the Lasers Swim Club for a 5K fun run in support of the Lasers Para Swim Program, which helps athletes with physical disabilities learn to swim and compete. Your entry will include a scenic fun run; a beautiful souvenir tank; sophisticated post-run snacks, and a mimosa! For more information about the run and to register click here.

Saskatchewan Marathon




The 2017 Saskatchewan Marathon event is being held on the weekend of May 28, with race distance options for all levels of runners. This premier event, put on by the SRRA, is known as one of the provinces best racing events of the year!

Jason Warick and Tarrant Cross Child will be this year's speakers at the Saskatchewan Marathon Pasta Dinner. Journey with Tarrant and his coach, Jason, through the lows and highs of their running careers, from the red dirt trails of Kenya's Great Rift Valley to the ice- covered roads of northern Saskatchewan. Along the way, they found meaning in their running. For more information and to register click here.
Huskies Track and Field & Cross-Country Community Forum Meeting




Everyone is welcome to attend this open session aimed at informing people about the Huskies' program and the vision for it. Local cross-country and track & field teams, along with all members of the community will have an opportunity to learn more about the program, take part in a Q&A and hear from the Huskies' new coach!

EY River Run Classic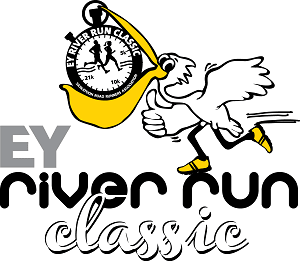 The EY River Run Classic, organized by the Saskatoon Road Runners Association, is being held in Saskatoon on Sunday, July 9. The event consists of a 5K, 10K, and half marathon, with the 10K race being part of the Saskatchewan Athletics Road Race Series. It is a great route along the South Saskatchewan River. For those of you who will not be entering the race, please consider volunteering (volunteers can contact Nancy Milhousen This email address is being protected from spambots. You need JavaScript enabled to view it.). For more information go to https://www.eyriverrun.com/.

Beads of Courage Colour Fun Run

This is a fun family run with 100% of proceeds going to Beads of Courage programming and helps support sick kids in Saskatchewan. Register you and your family today; kids 10 and under are free. Don't delay, this event sells out! To register go to www.colourrunsask.ca.

Canada Goose 150 Race

This one-time only, no-pressure distance running event is being held on June 24 and 25 in Wascana Park in celebration of Canada's 150th birthday. There's something for everyone at this fun-inspired event. Choose from 150-minute run to a 150K run, with plenty of other options in between. For more information click here.

Canada 150 Ultramarathon

Celebrate Canada's 150th anniversary by taking on this unique ultra marathon traversing the Canadian Shield. The event will be held on July 1 at Falcon Lake, Manitoba (race starts at Great Falls). Run the 150 solo, or get a team together to participate in the relay! For more information go to http://canada150ultra.com/registration/,

Breath Move Be Yoga - Six More weeks!

Breath Move Be is offering runner specific youg at Namaskar Yoga Studio (615 2nd Avenue North. Cost is $72 if pre-registered. There will also be a $17 drop-in option if there's room in class. Pre-register by contacting This email address is being protected from spambots. You need JavaScript enabled to view it. or text Leanne at 306-251-2964.


Product of the Week

NB Cycle WX09




Spinning (indoor cycling) has become a popular cross training activity for a lot of runners, and is a staple for many triathletes, as well as a fun workout for those simply looking to get their heart pumping hard. Though you likely know New Balance best for its running shoes, the company makes gear for many sports, and recently added the NBCycle into their line up.

This unique new offering performs like a cycle shoe with the comfort of a sneaker. It's compatible with single-release SPD cleats and has adjustable hook-and-loop straps for midfoot support. The NBCycle is made of breathable mesh and NB Fresh lining to resist moisture and odor during your sweatiest workouts.
Thanks for reading the Times this week . . gotta run . . .Tara
Related Posts
Comments
No comments made yet. Be the first to submit a comment