The selected editor codemirror is not enabled. Defaulting back to codemirror.
7 minutes reading time
(1405 words)
Brainsport Times Aug, 30, 2017
It's back-to-school time, which means it's likely time to get the kiddos fitted with new shoes, and more! Brainsport has a vast selection of children's shoes, and knowledgeable staff to get the right fit.

In addition to shoes, we also have more exciting new products in-store to make back-to-school shopping a bit easier whether you're a kid, parent, caretaker, or university student getting ready to hit the books again.

In this week's Q&A we're speaking with Brainsport Manager, Lisette Schermann to get the scoop on all things related to getting back to school.


Q&A with Lisette Scherman

Tara: For our new readers who may not be familiar with the role you play at Brainsport, let's start by having you describe what you do and why you're the person to talk to when it comes to all-things product related?

Lisette: I'm the General Manager and Buyer for Brainsport. I often get a chance to see the products we carry before they hit the shelf. I get to try on samples, learn about the tech and figure out how they fit into the assortment we have in the store. It's a fun job for sure, and a tough one too. There's so much great gear out there to choose from!

Once a new item hits the shelf, and with the help of our suppliers, I help the fitting staff learn about the tech, the fit, and who it might benefit the most. If it's popular and sells well, I order more. If it doesn't turn out to be as good as we hoped, it usually ends up in the Clearance Area.

Tara: One the biggest challenges parents and caretakers can face in getting children school-ready is finding a pair of shoes the child likes in both feel and style. Any tips on making the whole process a bit easier?

Lisette: I believe that it all starts with the fit. Style's great, but if the shoe doesn't fit, you'll never enjoy wearing it. So, we always start with a measurement and a conversation about what the shoe needs to do. There are a few things you can do to make the process go smoothly, either for yourself or a loved one. Bring your favourite socks, your favourite shoes (even if they're worn out) and give yourself time, at least half an hour, to try on a few pairs.



Lisette showing off some of what's in-store for kids as they head back to school.

Tara: What are the benefits of having our knowledgeable staff fit children with proper shoes? And, why is it important for children to have a proper fitting, high-quality footwear?

Lisette: Again, it all starts with the fit. Kid's feet change so quickly that it's almost impossible to pick a new shoe based on their old ones. If you skip measuring their feet and assessing the fit, you risk wasting money on shoes that don't fit, or even worse: sore feet! Picking good quality footwear isn't just about shoes that last longer. The shoes will fit and perform more predictably, be warrantied against manufacturing defects and be produced in a responsible manner.

Tara: Beyond shoes, what is in-store at Brainsport for all those back-to-school shoppers out there?

Lisette: We have elastic laces! Save time in the morning, and do teachers a favor too. We also call this time of year "Back to Swim" because we carry everything little swimmers need to get back to their sport.

Tara: Is there a product you're most excited about having in stock this year for back-to-school?

Lisette: Track and field season is starting soon, and I'm very excited to have racing spikes available from Under Armour this year. They fit great and look awesome. I can't wait to start fitting athletes with them.

Tara: Is there anything else you would like to add?

Lisette: I'd like to mention that we also have our full selection of kid's winter boots. We all know it's coming…


Upcoming Events

Brainsport Running Academy




It's time to start getting ready for the 2017 Ginger Bread Run, and the Brainsport Running Academy is here to get you off to a great start with the following course offerings!

10K Course, with coach Tarrant Cross Child for 14 weeks beginning August 28.

Learn to Run Course, coached by Kimberlee Galus. This 8 week course begins on September 27.

For more information and to register go to http://www.brainsport.ca/, or drop by the store to register.

Martensville TUFF Family Fun Run

Tune Up For Fall (TUFF) Family Fun Run is an opportunity for families to come together to exercise and promote healthy living. With distance options of of 2K, 5K, and 10K, there's a run for everyone! Each participant will receive a shirt, race package with gifts, and a commemorative finishers medal.

All proceeds go towards building a new rink in Martensville. For more and information and to register email: http://This email address is being protected from spambots. You need JavaScript enabled to view it.t.

37th Annual Saskatoon Terry Fox Run

Everyone is welcome to participate in a Terry Fox Run, regardless of age, athletic ability or socio-economic standing. While the Run does not have an entry fee or minimum donation we do ask all participants to fundraise or make a donation. You can raise funds online, use a pledge sheet or make a donation at the Run site. Whatever your choice, please know that every dollar counts.

The Terry Fox Run is being held on September 17. Registration begins at 11 a.m. at the Delta Bessborough Gardens. Run begins at noon with 5K and 10K course options. Walkers and kids/strollers are welcome!

Regional Run - Warman to Martensville

On September 16 take part in a race from Warman to Martensville in the 2017 10K Regional Race! Participants are welcome to walk the route as well. There is a pre-race community breakfast being offered at Prairie Oasis Park in Warman for racers and community members.

A BBQ lunch will also be served at Kinsmen Park in Martensville from 11 a.m. to 1 p.m. for racers and community members.

For more information go to the Facebook Event Page: https://www.facebook.com/events/434835300220608/.

YWCA Saskatoon Shine a Light Run



Shine a light on Friday, September 15 to raise awareness and funds for YWCA Saskatoon community programs - and help make a difference. Everyone is welcome to this event with distance options of 2K, 5K and 10K. The run gets started at sunset at Meewasin Valley. Register teams or individuals at http://www.ywcasaskatoon.com/2017-ywca-shine-the-light-run-why-do-you-run/.

Queen City Marathon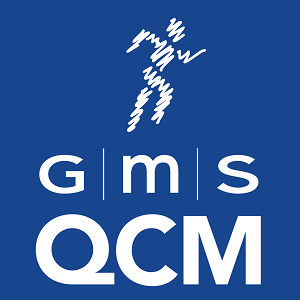 This year's Queen City Marathon is being held on the weekend of September 8. Considered one of the premier running events in the province, this is a race consider getting on your list. There are racing options for everyone at this event! Click here to learn more.

Fall Cross Training, Family Fitness, and Triathlon Training

Registration is now open for Transition Sport and Fitness fall programs including family-friendly fall fitness, cross training for runners and triathletes, virtual Pilates, swim skills sessions, and the fall triathlon training programs. Visit http://www.transitionsportandfitness.ca for more info or contact This email address is being protected from spambots. You need JavaScript enabled to view it..

Yoga For Runners

Come experience the benefits of yoga for runners, with the Breath Move Be instructors at Namaskar Yoga Studio - 615 2nd Avenue North. $125 pre-registered and $17 for drop in (if available space). Classes being offered from September 5 to November 7. Register by contactinghttp://This email address is being protected from spambots. You need JavaScript enabled to view it., or text Leanne at 306-251-2964.

Product of the Week

Brainsport Pop Up Store




Time is running out to score on the sweet deals at the Brainsport Pop Up Store at 704 Broadway Avenue. On September 9 we're shutting the doors, so get in soon and check it out. You may be surprised by what you find!

Store hours are 10 a.m. to 6 p.m. Monday through Saturday (open until 9 p.m. Thursday). Open noon to 5 p.m. Sunday.


Thanks for reading the Times this week . . gotta run . . .Tara
Related Posts
Comments
No comments made yet. Be the first to submit a comment