Brainsport Times
Weekly updates on running news in and around Saskatoon and Saskatchewan.
The selected editor codemirror is not enabled. Defaulting back to codemirror.
4 minutes reading time
(838 words)
Brainsport Times Aug 2, 2017
In this week's Times we're "shining a light" on the YWCA. This year the organization is hosting its first annual Shine a Light Run to bring about more awareness of all the YWCA does in the community, as well as to raise funds for their ever-important programs.

The run gets underway at sunset on September 15, and has a few distance options to choose from, which we'll learn about - and much more - in this week's Q&A with event committee member, Ashley Gedir.

Q&A with Ashley Gedir

Tara: The YWCA plays an important role in our community in many different ways. Can you expand on this - and why it's important to bring about more awareness of the YWCA?
Ashley: The YWCA is a non-profit organization that benefits the community in various ways. At the YWCA, one can access our Fitness Center, Childcare Services, Employment and Learning and the Crisis Shelter and Residence. I believe it is important to bring awareness to the YWCA Saskatoon because we are non-profit and rely on donations to support our various programs and services. Without the community's support, we would not be able to bring these services to our clients.
Tara: With there being many different ways to raise awareness and funds, what was it about a run that seemed to be a good fit for the YWCA?
Ashley: I think the idea of organizing a run for the community is a good fit because it promotes health, wellness, family and fun in not only an energetic, but educational way with an added bonus of bringing awareness to the YWCA organizations. I think it is a positive way of reminding Saskatoon and surrounding areas that the YWCA Saskatoon is a cornerstone of our community that has been around for over 100 years.


Tara: Would you mind telling us more about the run itself, in terms of distances, routes, etc.?
Ashley: Shine a Light Run is a brand new run we are bringing to our community for 2017. The run will begin at the YWCA and will follow the Meewasin Trail - with distances of 2K, 5K and 10K.
.
The Shine a Light Run is a run that is open to everyone, however our marathon runners of Saskatoon are encouraged to add it to their list of events for the summer. We are encouraging all ages, single, couple and families to partake for an evening of fun, health and togetherness.
Tara: Is there anything else you would like to add?
Ashley: This run is intended to bring awareness to the residents of Saskatoon and surrounding areas of the organizations that are available to citizens to access. The YWCA Saskatoon relies on your donations and kindness to keep our doors open to the public. What better way to encourage this than a night run that will "shine a light."

Upcoming Events

YWCA Saskatoon Shine a Light Run

Shine a light on Friday, September 15 to raise awareness and funds for YWCA Saskatoon community programs - and help make a difference. Everyone is welcome to this event with distance options of 2K, 5K and 10K. The run gets started at sunset at Meewasin Valley. Register teams or individuals at http://www.ywcasaskatoon.com/2017-ywca-shine-the-light-run-why-do-you-run/.

Brainsport Running Academy




It's time to start getting ready for the 2017 Ginger Bread Run, and the Brainsport Running Academy is here to get you off to a great start with the following course offerings!

10K Course, with coach Tarrant Cross Child for 14 weeks beginning August 28.

Learn to Run Course, coached by Kimberlee Galus. This 8 week course begins on September 27.

For more information and to register go to http://www.brainsport.ca/, or drop by the store to register.

Wapiti Bush Run
Get out and enjoy a beautiful trail run at the Wapiti Bush Run, being held on August 27 at 10 a.m. Choose from a 5.5K or 8.5K distance. All runners entering by Saturday Aug 12 will receive a unique "bush lunch" hosted by the Gronlid Willing Workers Catering Company.
This race is being hosted by the Tisdale Track Club and the Melfort X-C Ski Club. Proceeds of the race will go towards projects undertaken by these two clubs. For more information and tor register click here.

Queen City Marathon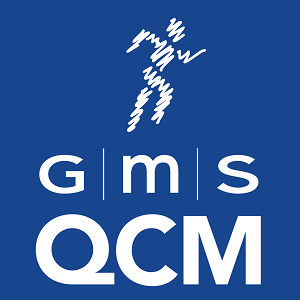 This year's Queen City Marathon is being held on the weekend of September 8. Considered one of the premier running events in the province, this is a race consider getting on your list. There are racing options for everyone at this event! Click here to learn more.


Product of the Week

New Balance Children's Fresh Foam Zante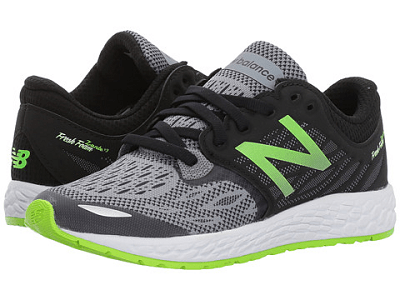 With kids heading back to school soon, many of you are on the hunt for the proper footwear for the little ones. Brainsport has a vast selection of children's running shoes in store, including the New Balance Fresh Foam Zante. The Zante is a popular choice among adults, and the children's version is also sure to capture the attention of kids out there - while also providing a high-quality running shoe for those little feet.

Thanks for reading the Times this week . . gotta run . . .Tara
Related Posts
Comments
No comments made yet. Be the first to submit a comment