YourSaskatoon Blogs
YourSaskatoon provides you a place to voice issues dear to you on our site. If you have a blog idea for the local audience message us. Share your idea we may provide you the vehicle to reach your audience. We must respectfully reserve the right to not accept all ideas submitted.
6 minutes reading time
(1216 words)
Brainsport Times Jan 28, 2020
As soon as Susan Hamilton attended her first Just Tri It workout she was hooked.

"It's the atmosphere; all the ladies, even though they might be competitive with themselves or close friends, they're not competitive in nature," she says. "Everybody inspires everybody."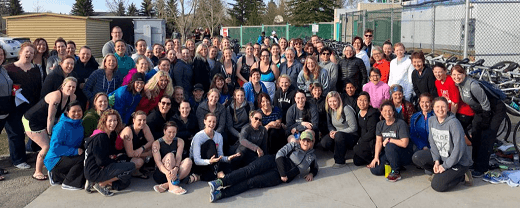 Participants of the 2019 Just Tri It program pose for a photo.

Hamilton signed up for the women's-only triathlon training group in 2011 because she wanted to get more active. She loved the program so much that she has stayed involved with it to this day and is now the program director as Just Tri It moves into its 19th year.

Just Tri It is an eight-week training program that runs out of the Saskatoon YWCA from March 15 to May 10. An army of roughly 50 volunteers puts on three training sessions a week, one each for swimming, biking and running. During the program the women have the opportunity to compete in a duathlon (run-bike-run) put on by the Saskatoon Triathlon Club (STCI) and they finish off their eight weeks by taking part in a triathlon put on by the YWCA.

Hamilton said women aged 18 to 75 have participated in Just Tri It in the past. Lots of people come in with no previous triathlon experience. Some are very comfortable with one of either swimming, biking or running, but have spent less time with the activities that make up the other legs of a triathlon.

For the third year, STCI, along with partners Brainsport and The Bike Doctor, will sponsor two women living in the YWCA shelter to take part in the program. Not only will their registration fees be paid for, but the women will be given a swimsuit, bike, helmet, running shoes and a sports bra. That's just one example of how the Just Tri It tries to break down barriers to participation for as many women as possible. Last year, the Just Tri It also waived registration fees for a visually impaired woman and her guide so the pair could take part in the training and events.

Hamilton encourages people interested in Just Tri It to sign up soon. The program has space for 90 participants and typically sells out fast. Early-bird pricing is available until Jan. 31.

"It is a program that brings women together to be better; better athletes, better moms, better sisters and better individuals as they themselves are gaining confidence," Hamilton says.
Events

Maurten Talk
Local physiotherapist, triathlete, and coach Brad Spokes will give a 30-minute presentation on Maurten hydrogel sports fuel, a Swedish-designed product that is helping athletes break records around the world.
When: Sat. Feb. 1 at 4:30 p.m.
Where: Brainsport community room
This event is free to attend but space is limited so reserve your spot by registering online.
——————
Upcoming Races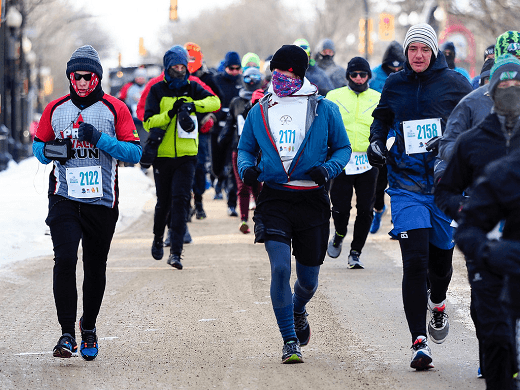 Sunday Mar. 1: Brainsport Brainfreeze
Sign up for a five-kilometre, 10-kilometre or half marathon event in support of the University of Saskatchewan's cross-country team.

Friday Apr. 10 (Good Friday): Campbell Safety Consulting Gopher Attack (Regina)
Sign up for a 10-kilometre, half marathon or marathon distance.

Sunday May 3: I Love Regina Run (Regina)
Sign up for a three-, five- or 10-kilometre run or walk.

Saturday May 9: Step Up For Mental Health
Powered by Cameco, this event features five- and 10-kilometre runs and walks. Money made on registration fees is matched by Cameco and used to support mental health projects in Saskatchewan. Sign up now.

Saturday May 9: Royal Road Race (Regina) SOLD OUT
Featuring a five- and 10-kilometre race, a five-kilometre walk, five-kilometre wheelchair event and a one-kilometre Mini-Mountie for children.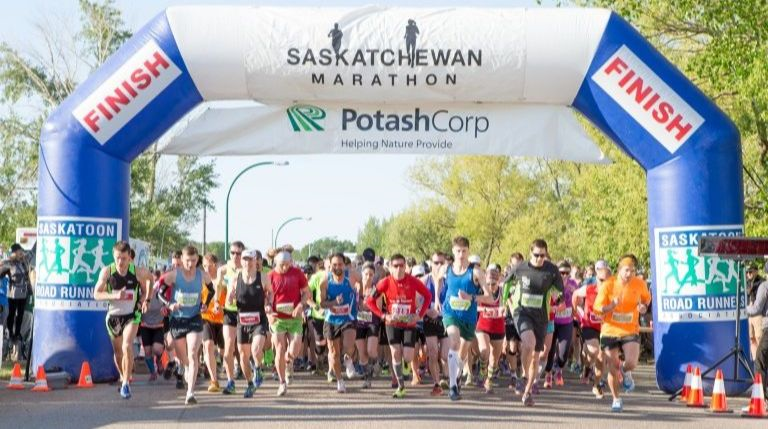 Sunday May 31: Saskatchewan Marathon
The Saskatchewan Marathon, the oldest marathon in the province, is organized and produced each year by the Saskatoon Road Runners Association. The 2020 Saskatchewan Marathon features five-kilometre, 10-kilometre, half-marathon and marathon event distances. The Saskatchewan Marathon is a qualifier for the Boston Marathon. Sign up today.

Sunday, June 7: Run Regina First Responders Run (Regina)
Support first responder mental health initiatives in Regina by registering for a five-, 15-, or 30-kilometre race.

Wednesday July 1: Run Regina Canada Day Run (Regina)
Celebrate Canada Day by taking part in a three- or five-kilometre fun run or walk.

Sunday Sept 13: GMS Queen City Marathon (Regina)
Saskatchewan's largest road race has something for everyone. Sign up for a range of distances from a mini-marathon for kids to 42.2 kilometres.

See all events at the Brainsport events calendar.
——————
Brainsport Running Academy

Half and full marathon clinic
Coach: Pat Somerville
When: Mondays at 6 p.m. from Jan. 27 to May 25 (18 weeks)
Location: Brainsport (616 10th Street East, Saskatoon)
Prerequisite: This clinic is ideal for less experienced runners or those looking to improve previous half or full marathon time. It is recommended you be able to run 40 minutes consecutively before joining this clinic.
Register online now.

***NOTE: The McGuire's back-of-the-pack running clinic for beginners, previously advertised as a coached running academy, will now be offered as a free run club led by Mike McGuire. Interested runners can meet at Brainsport Mondays at 6 p.m.
——————
Courses and Programs

Swimming with Transition Fitness
When: Thursdays from 7 to 8 p.m. from Jan. 9 to Mar. 19
Where: Shaw Centre
Cost: $180
For more information and to register, go online.

Virtual pilates and cycling with Transition Fitness
When: Virtual pilates is held Mondays from 8:15 to 9 p.m. Virtual cycles are on Sundays from 9 to 10 a.m. and Tuesdays from 7:15 to 8:15 p.m. until April.
Cost: $25 a month for one live class per week, $50 a month for two live classes per week, $20 per month for one recorded video per week, $35 per month for two recorded videos per week, $12 per class, $75 for a 10-class pass
For more information and to register, go online.

Indoor cycling with the Saskatoon Triathlon Club Inc.
When: Eight Saturdays between Jan. 4 and March 21 from 7:30 a.m. to 9 a.m.
Where: Saskatoon Field House
Cost: $120 for all eight sessions, $80 for four rides, $25 to drop in
For more information and to register, go online.

Just Tri It training program with the Saskatoon Triathlon Club Inc.
This is an eight-week women's-only program designed to get people ready to participate in a triathlon.
When: Swims Sunday mornings starting at 8:10 a.m., bikes Monday evenings at 6:30 p.m., runs Thursdays at 6:45 p.m. The program runs March 15 to May 10.
Where: Saskatoon YWCA
Cost: $175 until Jan. 31, $200 after
For more information and to register, go online.

Yoga for athletes
Join Leanne Parsons of Breathe Move Be for a 10-week of yoga for athletes session on Thursday evenings starting Jan. 9.
When: Thursdays from 5:40 to 6:40 p.m. from Jan. 9 to March 12.
Where: Midwest Karate (506 Duchess Street)
Cost: It's $140 to sign up for the whole 10-week session. Drop-in to individual sessions for $18.
Register: Email Leanne Parsons at This email address is being protected from spambots. You need JavaScript enabled to view it..
——————
Product of the Week
Swim goggles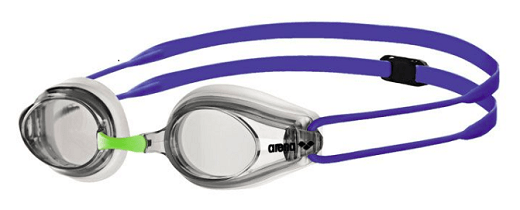 Brainsport sells more than running gear and apparel; the store also offers a wide range of swimwear and gear, including goggles.
Stay Informed
When you subscribe to the blog, we will send you an e-mail when there are new updates on the site so you wouldn't miss them.
Comments
No comments made yet. Be the first to submit a comment